The process was straightforward with Veterans United, clear and to the point with all of the fees associated with the costs of closing on a new home...no hidden fees or surprises. I was simple and stress-free in dealing with them. Would definitely recommend to other veterans looking to purchase a home!


Veteran's United was on top of things and made it easy to send documents and communicate throughout the entire process. Brad Tweedy, our loan specialist, was very informative, friendly and even went to bat for us a few times to help with a couple of hiccups we came across. I felt like he truly cared about our situation and was fully invested in helping make our loan happen. I'm now looking to Veteran's United to do another loan for our family!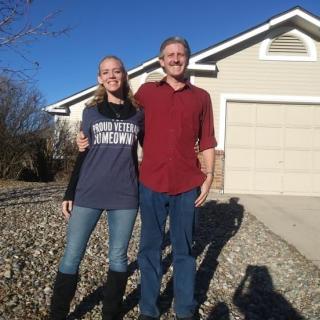 Hey Veterans, If you're looking for your first home or your next home, I highly advise to go with Veterans United for their expertise, diligence and professionalism. Thanks to my teams hard work and attentiveness, my family and I are now pleasantly living in our first home! Thank you Veterans United, we couldn't be happier!



This is the first time I have used my VA loan. The experiencing was amazing.



Ready to see for yourself?
Experience first-hand why 168,897 homeowners give us a perfect score!
Check My Eligibility →




For Veterans, this route is a no brainer for getting a VA loan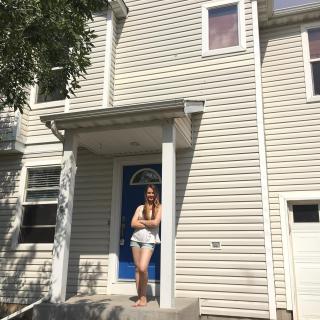 Veterans United made our first home buying experience simple during one of the craziest times in our lives. Between living in one state and buying in another, driving across the country, and my husband and I being separated by deployment right before closing on the house, our loan officer Devin McCall did absolutely everything he could to keep us happy and successful in our home buying journey. We were in a big hurry to get everything done, and it was nice to have such aggressive support from our loan company. If you use this company, request Devin!

Great service throughout!
Thank you!
Steve Bencze


Veterans United provided to me the information and the benefit of their knowledge of the value afforded veterans by the VA home loan program.



Ready to see for yourself?
Experience first-hand why 168,897 homeowners give us a perfect score!
Check My Eligibility →
Using VU was the best mortgage decision I've ever made.


Collin Grote and Lauren Kraus were on there game, all questions were answered both were very helpful in guiding me through the home buying process. I give them two thumbs up in helping me through the buying process. I will recommend them to fellow vets who are looking to buy or refinance.Ian Busey



The people who worked with me here are all incredible and make the home buying process a dream.


Very smooth


All I can say is has worked wonderfully for me, and I intend to continue to turn to when I can.