Very thorough and competent. My experience with them went very well.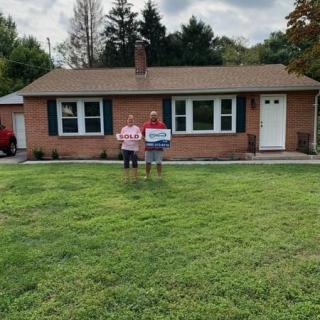 Five stars to Craig Brumfield and his team for helping me fulfill a lifelong dream of being a homeowner. Five stars to the team at Lighthouse for helping me get my credit score up to VA qualifications. With their help, my credit score went from around 608 to 691. I would recommend to anyone who has served for this great nation to let Veterans United be their guide to homeownership.



Veterans United was great about educating me on my first Home buying experience and getting me all the resources and information on every step of the process. Doing all of the signing and paperwork also made the process quicker and easier and very organized. I will definitely use Veterans United again if I ever need to find another home!


Outstanding loan team. Very helpful and made the whole home buying process easier than expected.

Ready to see for yourself?
Experience first-hand why 167,989 homeowners give us a perfect score!
Check My Eligibility →






Painless process, even the realtor was impressed with Veterans United.

My experience with VU was infallible. I Mean top notch. They was extremely helpful throughout the whole process. Everything was done so smoothly. I have beyond 5 star rating for my VU loan team. I thank Dylan with helping with getting the credit score I needed, I Devin for walking me through the process and getting me pre-approved. Also answering any questions I had. I thank Ben for making my first time home buying experience easy. I thank Bethany for getting everything done for me to move forward with buying my new house. She was very helpful and she went above and beyond for me I definitely appreciate all she had done to keep the process running smoothly. Last but not least my guy Daniel sealed the Deal for me on my new home. Daniel was perfect he made sure I was good throughout the home buying process. And he kept me well informed, also got me great rates , and great numbers. I appreciate all you done for me. Again you guys were awesome



Aaron was very Professional and Knowledgeable about the process. He keep me well informed and on track. I would recommend Aaron to Friends and Colleagues.


Nothing but great things about Veterans United! Knowledgeable, on top of everything every step of the way. Even after closing. It was a pleasure and wonderful experience to with them. I will definitely work with them again. Totally recommend them for your home buying needs!

I live everyone we interacted with in this. Don't get me wrong, I'm not trying to buy a house again any time soon, but this went very well. Sharon, Sam, Shawna, Jackie at closing... We love all of them; they're so wonderful. I wish we could move them in to our neighborhood.

Veterans United is the best For all Never Hesitate too use this Company for top of the line home Buying Experience.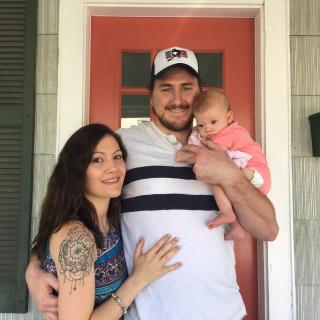 This was our first home, so I had no idea of what to expect when it came to take those first nervous steps. Then I found Veterans United while scrolling through Facebook, and my journey began. Will had such a great personality and helped me 100% along the way. If I had questions, day or night, I knew I could call will and he made sure I was satisfied! Thanks will for all you have done and continue to do for my fellow brothers and sisters in Arms! Our family is a happier family now that we have a place to call home!

I highly recommend this company to any of our fellow veterans in search of a home.
The team I was involved with were not only knowledgeable, and friendly but they were also like family. Kye, Sydney and Samantha were awesome during our roughly 11 month search for our home. Everyday they were there for me if I had questions.
I would also like to add if you're the type of person that doesn't like email, (like myself), or may not have access to email all the time, don't worry, not only did I get phone calls, the capability of making phone calls myself but text messaging too. Talking about having the bases covered.Way to go Veterans United, keep doing what you're doing.Sincerely,
The Hook family



Thank you for your help, we will be back again for the next one!

As a veteran I was more than satisfied with my loan specialist. My purchase was done very efficiently. I highly recommend this company to everyone.