Always returned emails and calls ASAP. Explained everything I needed to do and kept me informed.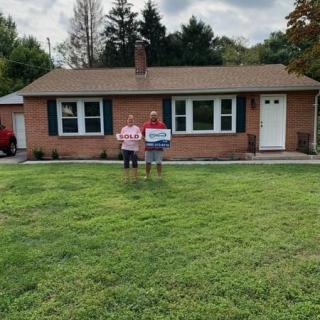 Five stars to Craig Brumfield and his team for helping me fulfill a lifelong dream of being a homeowner. Five stars to the team at Lighthouse for helping me get my credit score up to VA qualifications. With their help, my credit score went from around 608 to 691. I would recommend to anyone who has served for this great nation to let Veterans United be their guide to homeownership.






You're next!
Join the ranks of our 150,000+ Proud Veteran Homeowners nationwide.
Excellent company to work with - fast painless processes all the way around!





I've dealt with this group twice, once to buy my home, and now to refinance. Even months after buying, Daniel Perry has been there to answer questions about my escrow, taxes,etc. Veterans United is there, they don't drop the ball and move on after your purchase is completed. They are there every step of the way making your experience less stressful and more enjoyable. I'd recommend Veterans United to anyone who wants to buy a home or refinance.





You're next!
Join the ranks of our 150,000+ Proud Veteran Homeowners nationwide.



Seamless home buying experience, VU Loan specialists work with you to obtain your dream home. Thank you, Veterans United!!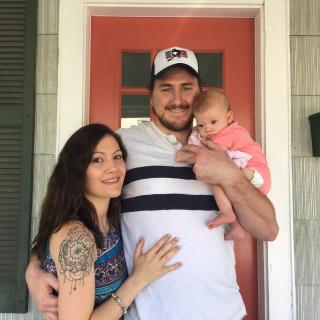 This was our first home, so I had no idea of what to expect when it came to take those first nervous steps. Then I found Veterans United while scrolling through Facebook, and my journey began. Will had such a great personality and helped me 100% along the way. If I had questions, day or night, I knew I could call will and he made sure I was satisfied! Thanks will for all you have done and continue to do for my fellow brothers and sisters in Arms! Our family is a happier family now that we have a place to call home!

Give them a try first, is my advice. I went to them Third, cause the first two didn't work out. Vet's United was way more flexible and easier to work with. They got me approved to buy my home, which was the rental till the landlords decided to sell. I don't think i would have been able to buy this home with out their help. Vet's United, the Title Company and Me...that was it...no agents, no sales people, no Lawyers...no sales commission for anyone. I pushed the limits on everything to get the American Dream, and Vet's United helped me do it. BTW..call and ask for Jared, he's the best.

when I first started thinking of purchasing a house I had no idea where to start first. Then I seen Veterans United's add on facebook. I made the call to them. And received fast friendly service. They kept me up to date on what was needed and where we were at in the process. They even have someone that to assist in finding all the information on the utility companies. And now I am a happy home owner. Thank you Veterans United.

Forest and his team were 5 star rated in my book. They were there night and day for me. No question went unanswered. You can not go wrong working with Veterans United ask for Forest.