My loan team was very helpful and answered any questions I had. I'm thankful I had such a great team on my side for my first home loan without knowing much going into it.



Pleasant experience from initial inquiry to final paperwork. Would recommend to anyone!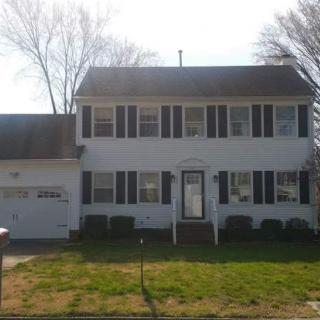 Whether you are ready for a mortgage or not Veterans United can help you. I worked with them for a year prior to becoming pre-approved with their Lighthouse division. Over there Kindra B. was a God scent. Her and I probably sent over 125 emails back and forth if not more getting my credit ready to buy my first home. Kindra was my first experience with Veterans United and a great one at that. I can't thank her enough. She knew all the nuances to improving your score and to achieve the maximum amount of points. Thank you Veterans United for helping me to buy the first home for my family.



From start to finish the entire Veteran United team were fantastic to work with. Answering that phone call was the best decision I ever made. True professionals from start to finish, they made me feel as if I was their only client the entire time. I will highly recommend them to all my friends and coworkers. I could not possibly be happier!!!!


Thank you Veterans United for making my first homebuying experience so fun! Giving me the lowest rate and making me feel that I was taken care of from day 1! Would definitely recommend!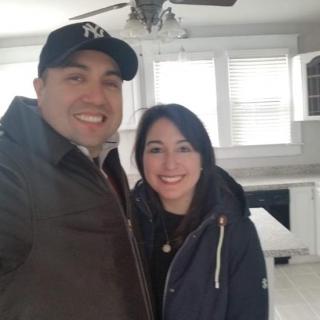 I'm so grateful that we chose Veterans United! We are first time home buyers and had no idea what to expect. Our loan officer, Phil Stroessner, guided us through every step of the process and made everything as easy as possible. We weren't working with a realtor yet, so he even arranged a meeting with a local realtor in the Norfolk area. She was fantastic, and they worked together seamlessly throughout the entire process! Phil was so quick to get back to us, answer questions, and was always thorough in his explanations and updates. He worked on several hurdles to get us into the final closing, and went to great lengths to ensure that we were in our new home before Christmas! We really appreciate all of his team's hard work. Phil is an outstanding guy, and we will recommend him every chance we get! Thank you for everything!

When I purchase my next home I know exactly where I'm going! 20/10 will do this again!



LIZ and Alex are definitely the A team... with Liz as Real Estate and Alex as Loan Officer, your home buying will be so smooth and within timely manner...


You're next!
Join the ranks of our 150,000+ Proud Veteran Homeowners nationwide.
This is my first home and I am very pleased and happy. This is by far the best mortgage company team, would recommend to anyone looking for a home.

The loan team I had as well as the real estate agent that Veterans United put me in contact with made the home buying process less stressful and very easy.

The team at Veterans United Home Loans did an outstanding job for my first home purchase. I excepted the process to be difficult and stressful, but my loan officer Kevin made it neither of those things. I would recommend using Veteran's United to all my friends and family.


Janeanne Stephens at Veterans United was the key person in getting my VA loan approved for my first house. Veterans United was able to get me approved for a loan even though my credit was challenged. If you are looking to get financed or refinanced for your first or second home, give Janeanne Stephens at Veterans United a call, you will be glad you did. She is caring and professional, and she represents Veterans United well.



Super easy process! I had really bad credit issues and they were able to help me and asses how I can fix them and within 5months I was able fix the issues, get preapproved, and close on a house! They were amazing thank you everyone for your help!