If you are a veteran and looking a to buy a home i definitely recommend this program.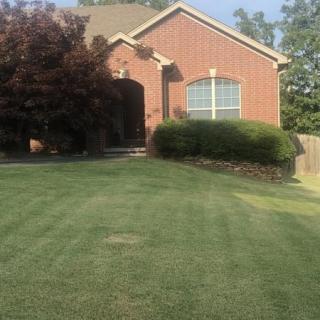 I'm here as a witness that Veterans United is the truth. From absolute start to finish they were there. I never had to contact them for anything, because they were right on top of everything, and one other thing I liked about the process is that I was able to do all the uploads and updates on my phone!! It was as easy as 1,2,3. GREAT PEOPLE!!

Veterans United is the way to go. They will lead you every step of the way.




Definitely give them a call. Dont just use anybody interview your lender and make sure they are going to work for you. Very pleased and I'm demanding!

You're next!
Join the ranks of our 200,000+ Proud Veteran Homeowners nationwide.
Other than having to re-submit certain paperwork, it was a breeze.


Thanks Veterans United!





Overall, the experience was positive. VU went out of their way to fix outside problems and their own.

Great customer service.


You're next!
Join the ranks of our 200,000+ Proud Veteran Homeowners nationwide.

This was the easiest, smoothest home buying experience we have ever had, these guys rock

This was my first home buying experience and Veterans United made this process a breeze. The timing of returned phone calls, emails and inquiries were all very prompt. I never felt out of the loop during this entire process. Speaking with the team from the first call to the last call were all very professional, kind and made me feel as if I were their number one priority.At times I felt as if I were asking stupid questions but always received the utmost respect from all team members from the highest to lowest member. I love Veterans United and will definitely recommend them to anyone looking to buy, sell or refinance. They get a Gold Star!


If you're not sure what you're doing these guys are perfect for you. They have online checklists of what they need to get your loan done. Our loan guy would answer questions after hours and didn't seem to mind the endless barrage of e-mails we sent.


Working with Veterans United was seamless. Professional all the way and my wife and I highly recommend them!



It was an amazing experience to work with this company. Veterans United is a professional organisation and makes home buying extremely easy. We can't recommend veterans Veterans United enough and will use again in the future.