Great customer service, thank you all you do Andy!

If you haven't lived in the same place for several years or had the same job for a long time be prepared to dish out a lot of paperwork and explanations. While I liked the service team and the end result the overall experience ranks right up there with alien anal probes.

It was easy to get started but became frustrating toward the end. There was a lack of communication at the end. Twice someone told me we needed an extra $4200-4500 Like it was no big deal. The last time was a week before we closed. That's a lot of money to come up with in a week and there was no explanation for it until I asked and did some digging. Also everyone assumed we knew how everything was supposed to be. No explanation of how things would go or who would be where for closing and whatnot. Lack of communication is very frustrating for me.


Best experience ever with a wonderful home I can call home for my mom, kids and grandkids

Veterans United Home Loans is a smooth, easy, and updated process. Once you join the website everything, and I mean everything, you need will be just a click away. Coming from the military you will like the To Do List once signed up. Submitting and saving information is a snap, and you will never have to worry what the next step is. The reps are top notch! I never doubted the process which went smoothly for me, and the additional reps will help you find the other competitive home choices you will need for your home like insurance. Never hassled nor pushed to do what you don't want. Great company with a state-of-the-art process...YOU WON'T REGRET IT!

I want to thank everyone for their efforts in helping me through the home buying experience. I would definitely recommend and use the services of Veteran's United.


We cannot speak highly enough of our experience with your company. This process could not have gone any smoother. We felt very cared for by everyone we came in contact with in your organization. When we have shared with friends the benefits we experienced for my husband's veteran's status, they have been profoundly impressed. We would happily recommend your services to any of our military friends.








The home buying process is not that fun. Steven and Taylor both kept us in the loop at all stages of the process. The availability of both was fantastic as we had quite a few questions and concerns. Thank you!!!!

We were looking for a lender with extensive knowledge of VA loans. We actually googled "#1 VA loan lender" and your company was at the top of the list. That was a blessing for us. From the first phone call to you, we felt at ease.Financing a home can be a complicated, intimidating, burdensome experience. When a company has a knowledgeable, patient, caring employee, the process takes on an entirety different "feel". This is how every company should operate.



You're next!
Join the ranks of our 200,000+ Proud Veteran Homeowners nationwide.

Lauren works with Will Lewis And she has also been amazing

See my comments above please.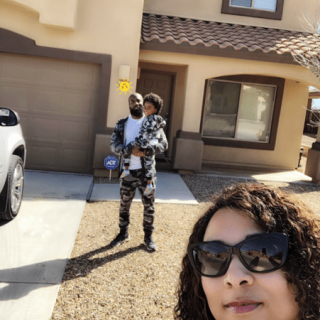 If you're a first time home buyer, I would HIGHLY recommend Veterans United. Taylor and Natalie made the process so simple and the videos were super helpful! The VU website is user friendly. I was terrified of the home buying process and am now shocked at how simple it was...all thanks to my team :). Thank you Veterans United for changing our lives!


We will continue to refer Nick any chance we get. Consummate professional.

I think with any big process such as home lending, constant status checks (weekly) should be standard. Customers are almost in a vacuum were the only information they discover as well as provided to them.
Regardless I am impressed at the professionalism displayed by all parties and Veterans United.


Thank you so much Veterans United, we have a home now.