Absolutely outstanding. From the management process, to communication, to the morale of the staff, VU is the best to work with. Highly impressed and appreciative!!!

My experience with Veterans United was extremely positive. It took me about a year to find the house from my initial call, and I was taken care of every step of the way by Mark Sexton; I highly recommend anyone purchasing a home to give him a call. Seriously, he knows his stuff and is as straight a shooter as they come.


Very happy overall!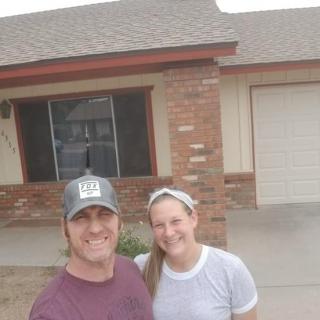 Veterans united is an amazing team of people who's goal is to get the veteran into a home, and helps you along the way in anything that may come up. The team is has a goal in mind, and do everything in thier power to see that goal met. I would and will recommend Veterans United to any Veteran who is looking to buy a home with thier earned VA homeloan benefit. Thank you team


The best home buying experience. They handled everything online. It was a challenge..not tech savvy , but they walked me through it. Always called back, always answered my questions sometimes well after 5pm. So happy in my new home. Closed in 30 days


It was the best experience I have ever had buying a house and that is no joke!!! Jake was the best and I never felt like I was bothering him with questions and it was just overall stress free! Thank you so much for this!!!


Ready to see for yourself?
Experience first-hand why 168,012 homeowners give us a perfect score!
Check My Eligibility →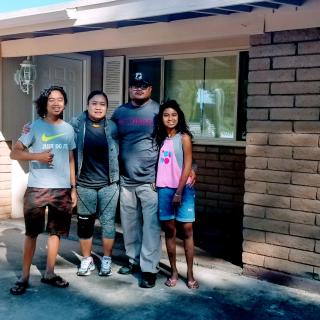 As first time home-buyers we absolutely loved your service from top to bottom. You made us feel comfortable every step of the way and took the time to answer all of our questions. We will be keeping in touch! It feels good to have someone with your experience and knowledge on our side.

My overall experience with VU was a great one. The communication when I went into underwriting was great. I was able to obtain a 2.25% 30yr loan, which is the best around. The real state agent that was assigned was awesome. Because of his recommendation I ended up with a great house in a very competitive market (Phoenix). I would definitely recommend VU for your next home purchase.





Ready to see for yourself?
Experience first-hand why 168,012 homeowners give us a perfect score!
Check My Eligibility →
We would highly recommend both Veterans United Loans and realtor.


Good job! Recommend highly!

These guys TRULY know how the VA System works, from eligibility through underwriting and all the way to Close of Escrow, they know what is going on and have the answers. I just referred them to a friend!



Overall great experience.