Thank you, Nathan Bitner! You're one of kind.

Do not use veterans United unless you plan on closing a month after your projected closing date and you plan on paying AT LEAST $6,000 in closing cost and sending them your LES every two weeks to prove you're still in the military. Your loan team will not treat you as a priority and will rarely answer your calls. Stay far away from this company and use USAA instead.

TEAM ROB!!!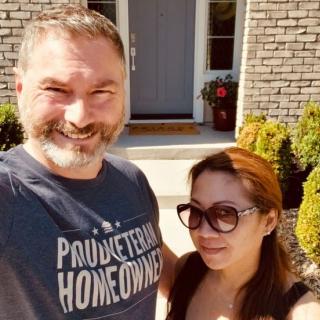 Our loan experience with Christopher and his team were exceptional. This is not our first VA loan nor our first home. They were on target with the timelines and very responsive. From the beginning of the process (Pre-approval) till the end (Closing) it was an awesome experience with Chris and team and! The client portal with the to-do list assists clients with what needs to be submitted. The resources are definitely recommended for new home owners. If you're on top of submitting your docs, your loan will process will go much smoother. Even with S.L.O.W sellers agent and a slightly chaotic and somewhat challenged Title company Staff that we worked with, We Were able to close in 30 days! Thank you Chris, Jake and Matt. We definitely recommend This Team and Veterans United Home Loans!


It was really very easy to process all the required paper work with the help of my loan team. They are excellent team. If you are planning to buy home being veterans, go with Veterans United Home Loans you will not regret it.




Ready to see for yourself?
Experience first-hand why 168,834 homeowners give us a perfect score!
Check My Eligibility →

Veterans United was a blessing. The entire team was very professional and were able to work with my situation. I work in remote areas and its often that I have no cell service. They were top notch in understanding and stayed way ahead of the game which often lead to the Realtors to try to catch up. I'm very happy with everything they have done and will recommend them to all veterans looking to buy a home.



We had a wonderful experience working with everyone at Veterans United. Our loan specialist and coordinator went above and beyond to help us purchase the home we wanted. They stayed in constant contact with us. We will definitely use Veterans United again and recommend them to family and friends who are eligible to use VA loans.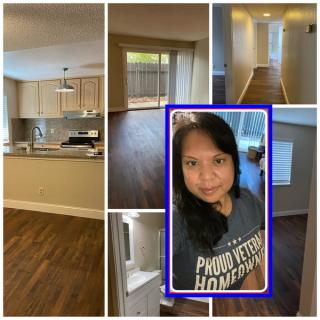 Thank you to Lucas H. & team for helping my husband and I, first time home buyers. We had a lot of questions and concerns throughout the home buying process and our loan team did their best to help us. We love our new place and the condo is perfect for the two of us and our fur babies. We're having a lot of fun setting up our home. Thanks again

Our experience with Veterans United was the best!!! Our team Nicole and Nick were not only helpful but professional throughout the entire process. They listened to our concerns and answered any and all questions in a timely manner. We would definitely use and recommend them to all family and friends looking to buy a home. Thanks again!





Ready to see for yourself?
Experience first-hand why 168,834 homeowners give us a perfect score!
Check My Eligibility →

The team at Veterans United were very helpful in facilitating the loan for our first home. The process was simple and the software makes it easy to keep track of your documents and upload them when they are needed.
Thank you to the team at Veterans United we love our new home!




Awesome job the whole was fantastic.
Thank you so much...


I enjoyed working with Veterans United in Colorado. That's why I came back aging for my house in California. I will not come back a third time because of the confusion.
Response from Veterans United
Laforest, thank you for taking the time to share your valuable feedback. We appreciate the opportunity to research your experience further and learn more about the ways we might improve for the next customer. It is our goal to promote accountability within our teams. We would like to learn more from you if you choose to share. Please contact our client advocate team to help us in honing our processes to assist future veterans. Thank you for your service.