Thank You Veterans United! We're off to a good start!

Kyle made the entire loan process easy to understand and smooth. The entire process was easier than I expected.

The appraiser was very late, cost more than double and held up the closing of the house. We understand that was out of control of us and MyVetUnit's control.

I won't use them again and will not recommend. I have emails and dates to verify every complaint
Response from Veterans United
Nick, we would like to thank you first and foremost for sharing your loan experience to our team. We strive to have the best customer experience on every loan that we fund. Learning from your experience may assist our teams in training to better that strive and to help future veterans down the road. One of our Client Advocate members may be utilized to learn more if you choose to do so. We thank you for your service and thank you for choosing Veterans United.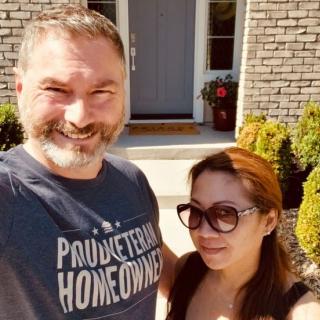 Our loan experience with Christopher and his team were exceptional. This is not our first VA loan nor our first home. They were on target with the timelines and very responsive. From the beginning of the process (Pre-approval) till the end (Closing) it was an awesome experience with Chris and team and! The client portal with the to-do list assists clients with what needs to be submitted. The resources are definitely recommended for new home owners. If you're on top of submitting your docs, your loan will process will go much smoother. Even with S.L.O.W sellers agent and a slightly chaotic and somewhat challenged Title company Staff that we worked with, We Were able to close in 30 days! Thank you Chris, Jake and Matt. We definitely recommend This Team and Veterans United Home Loans!



Fantastic!! Veterans United took the stress and anxiety out of the Home buying process and made it a breeze! Josh and Adrienne thank you so much !! Highly Recommend anyone to use Veterans United!



You're next!
Join the ranks of our 200,000+ Proud Veteran Homeowners nationwide.
Quality operation and great support to veterans buying remotely.


If you are a first time homebuyer and think that the process is very complicated, it is! However, VU will assign a team that will be with you every step of the way. They have many resources that educates and they provide a very convenient dashboard that assigns "To Do Items" to ensure that you don't skip a beat! I would most definitely recommend VU Home Loans.

Any time I had questions they were answered immediately. Hunter and the team were very kind and attentive. They handled all the details and helped me as a first time home buyer navigate fairly easily into my new home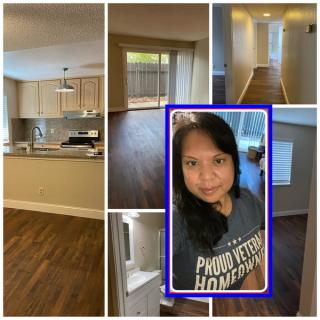 Thank you to Lucas H. & team for helping my husband and I, first time home buyers. We had a lot of questions and concerns throughout the home buying process and our loan team did their best to help us. We love our new place and the condo is perfect for the two of us and our fur babies. We're having a lot of fun setting up our home. Thanks again

Thank you very much for everything.

Keep up the great work. I'll be sending business your way!




You're next!
Join the ranks of our 200,000+ Proud Veteran Homeowners nationwide.
Both my original loan and the refinance were easily done, and the team was very professional.







We did a lot of research and read the reviews and found Veterans United was rated very high. They did not disappoint. The are extremely knowledgable, helpful, always respond when you make inquiries, fast and efficient. Obtaining this loan and buying my home was one of the best experiences I have ever had in an undertaking of this magnitude. Their can-do attitude and common sense approach was a breath of fresh air. I will be forever grateful for all their help.