I would definitely recommend Veterans United. The people were great, very knowledgeable and got things done in a timely manner. We were very pleased.


They are professional and that should be what you want.


I can't thank Veterans United enough for everything they did for my family I. It felt as though I was back in service, they took care of me through every step of the way and most of all, they had my six. They got me into the home of my dreams and I will always be thankful to them for that. Thank God that there's still people out there that care about this nations veterans, it means a lot to me and I felt a part of a team again. I'm a proud home owner now, and even when I say that to myself, it feels surreal, thanks Veterans United!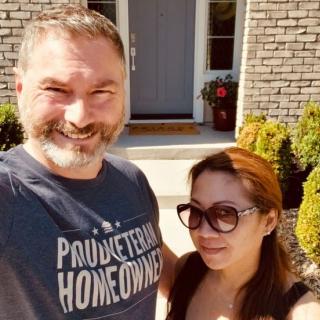 Our loan experience with Christopher and his team were exceptional. This is not our first VA loan nor our first home. They were on target with the timelines and very responsive. From the beginning of the process (Pre-approval) till the end (Closing) it was an awesome experience with Chris and team and! The client portal with the to-do list assists clients with what needs to be submitted. The resources are definitely recommended for new home owners. If you're on top of submitting your docs, your loan will process will go much smoother. Even with S.L.O.W sellers agent and a slightly chaotic and somewhat challenged Title company Staff that we worked with, We Were able to close in 30 days! Thank you Chris, Jake and Matt. We definitely recommend This Team and Veterans United Home Loans!

Thank you for everything. You all made a dream come true.

Great group of professionals

I would use Veterans United again in a heartbeat!


As a retired veteran of 83 yrs old. I never thought it would be possible to own a home Veterans United Home Loans made that dream come true. They walk you through the whole process with little to nothing down . They are truly their for you!!!!

You're next!
Join the ranks of our 200,000+ Proud Veteran Homeowners nationwide.
They made the process so easy... so different from my first home buying experience with another lender. I would choose VU again in a heartbeat!








I would give Nathan a 20 out of 10. He and his team provided me with a great home buying experience. Veterans United Home Loans has my business!


My only problem was that the loan took so long to close. 45 days is too long even for a jumbo loan.

I would recommend Veteran United to any veteran who want to buy a home.

Now that I'm officially a first time home owner (in Northern California) I'd like to give a shout out to Veterans United!When considering looking for a home, a lot of us use the internet to learn about the process and what to expect. I went months reading article after article but I was still full of questions. I decided to pull the trigger and reach out.
Veterans United is a company that stands by what they preach. HELPING VETERANS!
From the introduction til the end. These guys and gals work fast and efficient. The team is always standing by if you have questions and they always help guide you in the right direction.If you're looking to purchase or even just thinking about wanting to buy a home, call them. You'll be happy you did.Thanks again VU for all your hard work!Sincerely,
A proud Veteran Home Owner.


I truly am grateful for all of the work Jason and his team did in making my first home purchase possible. Outstanding work on everyones part and will definitely be recommending them to anyone I come across looking to go through this process. THANK YOU ALL SO MUCH!!!





If you are a Veteran in the home buying process and are searching for a mortgage institution, search no more. Veterans United is the one to go with. I originally started my process with a different institution who is also big on Veterans and it was not a good process for me. When I switched to Veterans United it was a night and day difference. I wish I would have originally gone with them because this process would have wrapped up much faster for me and I would not have had to wait, and wait, and wait some more like I did with the other institution. From my experience I can tell that Veterans United truly cares about Veterans and the people they work with. Hands down best institution to go with.