I couldn't ask for a better team of professinals.




You're next!
Join the ranks of our 150,000+ Proud Veteran Homeowners nationwide.

Thank you to veterans united, lee and team and christie at bershire hathaway for helping this veteran become a single father.. hooah

Veterans United is the best you can work with. Thank you
Ronald Camese

The Veterans United team was very helpful and friendly. Also, the website is very easy to use and guides you through the whole process. Super easy and fast!!!

First time home buyer and I'm very glad I went with Veterans United. The team that worked with me was great along with going with their realtor. That was the best choice! The process was made easy with everything being on the website. Highly recommend using them.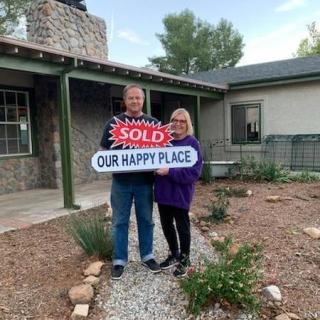 Matt and his team were always there to calm the fears of a first-time home buyer. We chose Veterans United over all the local options and I'm glad we did. Although the mountain of paperwork was sometimes intimidating, it was easy to upload the necessary paperwork to the site and get this process completed. I wish to thank Matt and his team. Our dream has come true!!

This is my second home loan through Veterans United. I was nervous as a first-time buyer going through the process, with everything being new and unfamiliar. I was always kept abreast with all information during the process, start to finish. Because I gained such confidence in Veterans United purchasing my first home. I knew the second time I could relax a little more, knowing I was in good hands. I was quickly put at ease from the start. Every question I had was answered promptly and with as much detail as possible. I never felt out of the loop and not for a second did I ever feel as if I was not being taken care of. I recommend Veterans United, they will serve you well.




I like the Lighthouse program and how Veterans United worked with me from the very beginning to close and beyond. My team was professional and knowledgeable. I would recommend and may use Veterans United in the future.

You're next!
Join the ranks of our 150,000+ Proud Veteran Homeowners nationwide.
We looked into loans with two different credit unions and neither could figure out the VA loan requirements. When we checked to see who processed the most VA loans we found Veterans United. Once we got in contact we understood why they are the best. We were never pressured but our loan officer Jake kept us up to date on what we needed to move through the process. If there were any questions they were answered promptly and confidently. We are very happy with Jake, Gina and the Veterans United team.





If you are looking for a great Loan Officer, Shaun Diaz is your man! Shaun helped me every step of the way and was a great asset to my home buying team. Shaun is dependable and can be reached whenever and for whatever, he will make sure your loan is in order and properly processed with no hiccups!



First time buyer they made my family's dreams come true we own a home.