When I started looking for a home loan, I researched a lot of vendors. I looked at the lenders you see on t.v., my personal bank and other military-affiliated lending institutions. Ultimately, I chose Veterans United and I am so thankful I did! My experience with VU was exceptional. They found me the best rate and they were able to close faster and more efficiently than anyone else. Their on-line portal is so easy to use and makes many of the arduous home-buying tasks easy. Their staff is talented, responsive, easy to work with and will help you every step of the way. I could not be more pleased with the service I received from Veterans United and will be recommending them to all my friends and family. Don't bother looking at anyone else. There are so many decisions you need to make when buying a home. Take an easy one, choose Veterans United. They have my highest recommendation! You won't be disappointed.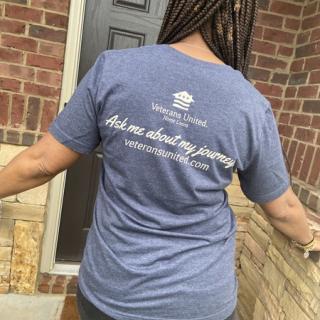 The moving team prepared me for my utilities & entertainment. They were always pleasant to talk with. I recommend you use their services. Jess was so amazing to work with.She answered all my questions from the beginning to the end no matter what the question was. I really enjoyed the video Jess sent me letting me know I have the final approval & clear to close. It was nice seeing a live face. lol! The team assisted me as well. They were all amazing! I didn't think I qualified but I had nothing but positive results. I will always recommend VU to all my fellow veterans interested in buying a home.



Veterans United made this process so simple and easy, even during a pandemic. They kept us informed every step of the way, answered all our questions, and responded to emails/calls quickly. We will use veterans united again and recommend them every chance we get!

Getting a mortgage can be a very tedious process and there are not so great mortgage companies out there. Veterans United was an absolute pleasure to work with. They got me a very competitive rate and made the whole process extremely smooth. I would not hesitate to come back to them again for my future mortgage needs. Thanks Veterans United!


You're next!
Join the ranks of our 200,000+ Proud Veteran Homeowners nationwide.
If you are looking to buy a home I highly recommend the Veterans United team give them a chance and your dreams may just come true


Thank you



Helpful and knowledgeable easy going people that work with you instead of against you. Made my experience very enjoyable





You're next!
Join the ranks of our 200,000+ Proud Veteran Homeowners nationwide.
I started my journey in middle of May and in August I had my keys! Veteran homeowner thanks to Veterans United!

I want to also give a special thanks to Donna for her assistance with phone calls and emails to help me with everything. Such a sweet person and great asset to Veterans United.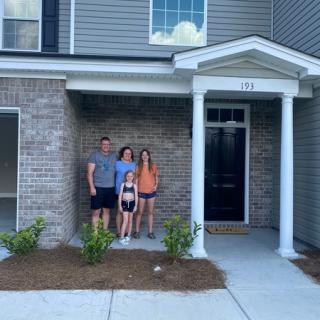 The ease and convince of buying a home through Veterans United is surpassed by none. While several of my friends were buying houses and describing all the headaches their lenders were causing for them I was boasting about how smooth everything was going with my lender Veterans United!





The experience that I had was a good experience from the beginning to the in I was anxious and nervous but I was assured that they would take care of me and any questions and concerns I had to just email or call they will be there to answer.