I really enjoy working with you guys thanks for all your help.


If you want a VA loan try these guys.They are great.
We closed very quickly and this was during the covid 19 pandemic.




Veterans United was the best choice to go with for our home buying process! They are absolutely hassle free and really there to help! Thank you again to Tim Spears and his team for all the help they provided to us.


This is my first home and I heard so many horror stories about buying a home but Todd and Ben made this experience amazing. It was so easy and everything on all parties were done in a timely manner. Thank you Veterans Home loans, Todd and Ben!

Veterans United has my approval for being the BEST mortgage company to finance yout loan needs!!

You're next!
Join the ranks of our 150,000+ Proud Veteran Homeowners nationwide.
Our entire Veterans United homebuyer experience was outstanding. Our loan specialist, Jeff Beasley is the best, very knowledgeable and attentive. Although our nerves got the best of us at times, Jeff was there every step of the way and he knew exactly what to say to unrattle our nerves. We are extremely blessed to have chosen Veterans United and happy we did! Thank you for everything!Mr. and Mrs. Kenneth King



Be confident that Veteran United will make a way out of no way they are miracle workers they will work with you and help quide you through the whole process

See above!!


Thank you Veterans United for helping us purchase our dream home.




Be patient

I had a great experience with Veterans United. Everyone was very professional and hardworking to get the job done.


Rob was very approachable and helpful throughout the entire process. This was my very first home and he made it a very simple and easy experience for me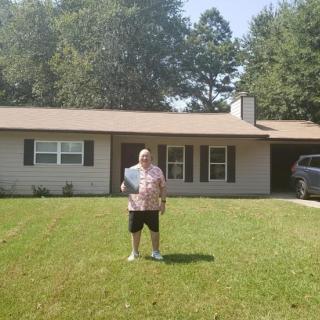 If you are a veteran and considering whether or not to buy a home now, it is the time and Veterans United is the source. They provided all the help this old soldier needed when starting the lending process, then was able to connect me to an outstanding real estate agent. The home I picked is lovely and closing was a breeze. Anyone else who goes through the process and stays within the guidelines will get lots of help. I particularly enjoyed some of the videos on the website which helped during the various stages of the process, especially when it came to closing. These people will work with you and make it work for you.




Thank you!