Michael Pitts provides excellent service and communication throughout the loan process. His responsiveness and updates throughout made him stand out as my loan officer. Thank you Mike!


Samantha Howard was excellent!!! Very professional and on top of what i needed, answered all emails and phone calls when i had questions.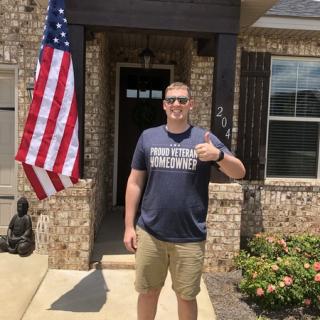 I was stuck deciding between two different lenders. I ultimately decided on Veterans United because my lender, Aaron was super friendly and the website was also very user friendly to upload and sign documents off of. Also, they offered me a credit on closing costs for using my realtor. Great people!



I had such a great experience with Veterans United! They understood the VA Loan financing and gave me all the resources I needed to be able to do my own research but also broke it down in terms I could understand. They provided their best professional opinions about market rates and how to be a competitive Home buyer. Tim Killday and his team were fantastic to work with and they linked me up with a realtor who was just as great and understood how the military works as well.



You're next!
Join the ranks of our 200,000+ Proud Veteran Homeowners nationwide.




By far the best experience I've encountered when purchasing a home. Thank you too everyone at Veterans United.






You're next!
Join the ranks of our 200,000+ Proud Veteran Homeowners nationwide.




I would definitely recommend veterans United to all my friends and family


Wanted too much useless information.
Response from Veterans United
Samuel, thank you for sharing your honest feedback. We want to inform all of our clients that any documents needed by our teams can only assist our veterans with the best product possible. Although tiresome and repetitive at times, the documents will serve the best purpose for you. Thank you again for your service and thank you for choosing Veterans United.