Veterans United is great they will assist you along the way, taking you step by step from beginning to end. Wonderful, caring and always willing to help.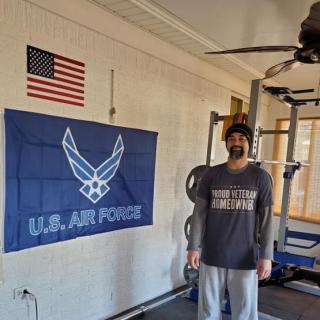 Being a first time home owner -- I was kind of worried about going through the process, application, paperwork, qualifying and so fourth. But ultimately the Veterans United system made it worry-free and fast. Our Loan Specialist -- Mr. Alex Tuttle is the man! He is very knowledgeable and took care of us from start to closing. I highly recommend Veterans United and Mr. Alex (Turtle) to my friends and family. -Tommy




It's been a long while since I've been out of the Airforce and I never thought of using the VA to get a home loan. I've heard and experienced from an outside party on how tough and time consuming it was to get approved, then get the process going.
I decided to try it for myself and seen an ad for Veterans United, sent in a request and a loan specialist contacted me - from then on, I had a good feeling on how this was going!

Very smooth process. Great job of keeping my wife and I informed all along the entire way.
Loved our to do list - It helped us keep on track and reduced our anxiety. Could not have been better. Thank you ALL very much.

Process was so smooth, no stress at all

We will definitely go with Veterans United Home Loans again on our next house purchase!!!

You're next!
Join the ranks of our 150,000+ Proud Veteran Homeowners nationwide.
Veterans United is an extremely professional company to work with. They answer all of your questions and concerns in a professional manner and provide everything you need to make your homebuying experience relaxing. The entire process felt seamless and unrushed, I felt comfortable the entire time and knew that I was being taken care of.



Amazing. Hard working. Can't say enough good things about the team!








You're next!
Join the ranks of our 150,000+ Proud Veteran Homeowners nationwide.





Everyone was helpful and available whenever I called.