Veterans United is the way to go. Being a 28 year old first time home buyer seemed daunting to say the least. But the team and the recommended realtors all worked together so well and made the process painless and rather easy. I would highly recommend utilizing Veterans United or at least give them a call if you're looking to purchase a home.

Highly recommended!




I feel too many people involved with no answers to my questions. I understand training is a must in any organization, just think that most of the answers I needed were coming from people who didn't know.


This whole process has been so smooth. Joel answered all of our questions and was quick to respond when needed. We definitely will recommend Veterans United Home Loans.

Ready to see for yourself?
Experience first-hand why 168,006 homeowners give us a perfect score!
Check My Eligibility →



I






Veterans United made the first-time home buying experience a breeze! My loan specialist, Jose, was eager to help and found answers to all of my questions. The entire team is very responsive and good at communicating and guiding you through the entire process!


The to-do list made things incredibly easy to make sure that we knew anything and everything that was expected of us. Our loan specialist was quick to respond to any questions we had and explained things in a way that was easy to understand.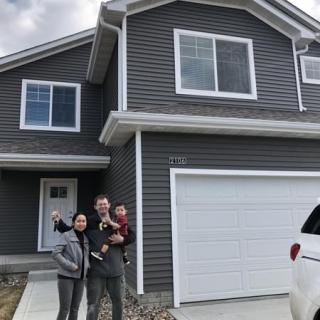 Due to advances in technology, and their dedication to helping others, Veterans United makes it so much easier to buying a home. As the buyer all I had to do is provide the proper documentation, and the team did the rest of the work. I will forever be thankful and grateful for their assistance.