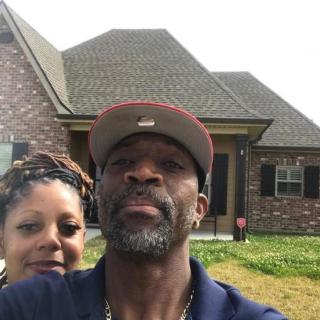 Working with Wesley Earl and Miranda was the best experience ever, especially being a first time home buyer. They made things seem so easy and stress free. I enjoyed them. I am the happiest person ever. This is like a dream come true and I would like to thank them for working so hard to make all of this possible. Team Wesley Earl!


So the process of uploading documents was very easy. My biggest issue was service. I was frustrated with the delay of the appraisal which caused us some stress because we had to move out of our existing house and we could not move in to our new one because of the delay.
When I relayed this frustration I feel like I was ignored for a bit of time rather than addressing it. Once the appraisal was complete the communication did get better. But it took two weeks from when I told VU to order the appraisal and when it was done.
Response from Veterans United
William, thank you for inviting us to learn more about your recent loan experience. Our team will be available to learn more about your appraisal process to determine what our team may do in the future to help prevent a similar closing delay. The appraisal process is managed directly by the Department of Veterans Affairs, and we understand how the home buying process can become stressful when working to overcome an unexpected delay. Thank you for your service and for choosing Veterans United.
Started the process very early (3 months) in advance so that most paperwork could be completed early. Was told that once my firm job offer was received, it would take underwriting about 5 days to approve the loan. Once I received the "final document" it took an additional 4 weeks and a plethora of documents to close on the loan, most of which could have been prepared and provided to me during the first two months. During this time I had to resubmit several documents which had been previously submitted and "green checked" as reviewed and accepted. This lender does not understand lateral job transfers between federal agencies, and that you are continuously on the fed. payrolls without break in service when you transfer. This was my fourth house purchase using a VA loan, and by far the most difficult experience. The only reason Joe didn't get 10 is because it took a week for him to order the appraisal after I called to order it, and because his assistant seemed extremely disorganized and confused every time I spoke to her about about loan documents and status. It was easier to resubmit documents at her request than to argue that it was already received and approved in the online system. Anytime I spoke to Joe directly he was very helpful, and easy to work with, however most contact was with assistant, which proved to be somewhat frustrating.
Response from Veterans United
Jonas, Thank you for sharing your experience with our team. We would like to learn more if you choose to share. One of our client advocate team members is available to speak at any time. We want to use your information to assist our loan teams in the future. Knowledge from your experience will help our teams assist veterans in the same experience moving forward. I know we can not make up for what had happened we still value your service and for choosing Veterans United. Thank you again.





Veterans United made home buying a breeze I recommend them to everyone




VU is very diligent and thorough.



Ready to see for yourself?
Experience first-hand why 168,001 homeowners give us a perfect score!
Check My Eligibility →






My experience with Veterans United was the best I have ever had. Everyone is positive and very knowledgeable. They go above and beyond to make your home buying experience a positive and rewarding one.I highly recommended Verterans United for any and all home buying needs


Veteran's United, an awesome staff