Veteran's United, an awesome staff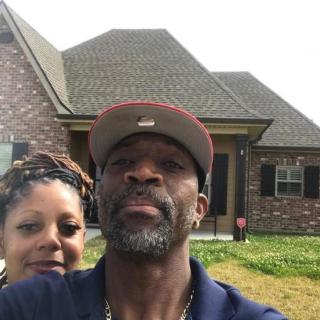 Working with Wesley Earl and Miranda was the best experience ever, especially being a first time home buyer. They made things seem so easy and stress free. I enjoyed them. I am the happiest person ever. This is like a dream come true and I would like to thank them for working so hard to make all of this possible. Team Wesley Earl!

I am very happy to have completed the home-buying process through VA Home Loans, and if we had to do it again, we would definitely choose VA Home Loans!




If you are a Veteran and are looking to buy a home. You can not do any better than with Veterans United. Period

You're next!
Join the ranks of our 150,000+ Proud Veteran Homeowners nationwide.
This was my first home buying experience and my team was amazing!! I would strongly recommend Veterans United to anyone serious about buying a home.

I WAS VERY SHOCK ON HOW YALL OPERATED EVERYONE THERE IS ALL ABOUT HELPING THE VETS WITH THEIR HOME BUYING I LOOKED AT YALL REVIEW FIRST AND THERE WERE SO MANY GOOD VIEWS ABOUT YALL I DEFENTILY WOULD RECOMMEND TO YALL ALL MY OTHER VET FRIENDS I WOULD DEFENTILY WOULD USE YALL AGAIN


The entire team was a blessing to us. We, my fiancée and I, are extremely happy.


Enjoyed the easy use system. I was able to upload needed documents in a timely manner

Everything seemed to be rushed on closing day. The loan information arrived at the Lawyers office that day and the assistant was rushed. I had to get a certified check that day at lunch due to I did not know I would need one.
Response from Veterans United
Ray, we apologize if things felt rushed the day of closing. There are still things to do even after receiving final loan approval, but we strive to set the proper expectations in case something were to cause a delay. We're glad to know you were able to close on your home as scheduled. We hope you enjoy many years to come in your new home.


1) They coached me on how to fix my credit and; 2) They made the home buying process much easier compared to doing it on my own.



Underwriting was ridiculous, to many people dropped the ball, was ready to go to my credit union for a home loan but my realtor convinced me otherwise
Response from Veterans United
Hi Raymond, it sounds like your experience presented some challenges and we are sorry that you did not feel things went more positively. Our teams always seek ways to improve and that includes our underwriting process. We are grateful that you took the time to share, and we hope to better serve you in the future.

One of the most stress free evolutions I've ever experienced.


I will recommend Jeremy to all my veteran friends appreciate you Jeremy appreciate you Jeremy



Friendly, knowledgeable, professional staff