I just want to stress how integral John and Mike were to this entire process. We are 100% satisfied.


Working with Veterans united was a breeze. Super easy and navigable website lets you upload and store all your DOCS in one place. I got paired with an excellent team whom made the process very simple.

Veterans United is hands down the best lender. The process was so easy and everyone was so communicative and caring. As a first time home buyer, I was so anxious about buying a home and Veterans United made all of that go away. I would recommend them to all of my veteran and active duty friends because Veterans United cares about their clients.




Based on my experience, this process should have been a lot more customer/military friendly especially for military that could be moving to an area that they no nothing about. We rely on you to be the advocate with the level of home purchase and benefit that you are receiving on the back end. The authenticity of the overall experience is missing. I had two potential referrals and told them to do their research with a few lenders before making a final decision. Overall, my first home purchase was much better with DR Horton/DHI.
Response from Veterans United
Santita, thank you for your honest feedback on your recently closed loan. Customer service is a goal that we are always striving to achieve. Veterans United loan teams are always looking for ways to help keep that goal a top priority. We want to let our clients know that their experience is valued and special to them. Our client advocate team is always available for further assistance if you feel the need to discuss further. Thank you for choosing Veterans United and thank you for your service.



Don't go anywhere else for your loan/mortgage! These guys were fantastic! My husband and I bought our first house through them without any knowledge of the home buying realm. It was intimidating especially doing everything across country, with COVID & a DOD travel ban in place. But the whole the whole process was fast, easy & positive! Thank you Veterans United- you guys ROCK!

Veterans United loan process is quick, as long as you respond on time to information requested. They made my first time home buying stress free. I will recommend them any day, any time. They are the best!


I made the right decision by chosing Veterans United. I closed in roughly 30 days. They helped me to achieve my goal of owning a home by my birthday. I'm all smiles In my new home and I cannot wait to entertain! Thanks Clint, Kelsey, Kathryn and the rest of the team who helped me through this process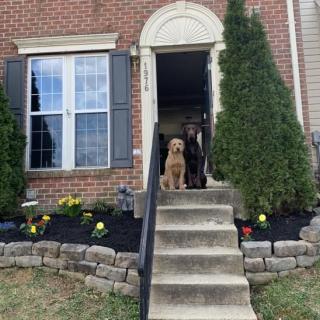 Nick really wants you to succeed in the process and very clearly lays everything out. He is a very charismatic individual, well spoken, and has a lot of confidence in his answers, which leaves you feeling very confident. I didn't at any time feel like I was lost and if I did, a quick call with nick would straighten out any confusion I may have had. He walked me through buying a house without a realtor, which is typically a little more paperwork and time consuming and made it seem easy. Thank you for all the time and effort!!


I would like to thank everyone who help with this process. You guys (and ladies) really did a great job with assisting me.P.S. The realtor Chad Morton really did a great job with communicating with me and the seller. He also did great with getting everything taking care of that I ask with then closing thanks for a Great Realtor.




You're next!
Join the ranks of our 150,000+ Proud Veteran Homeowners nationwide.
The process was smooth. I was happy I was able to do everything online. The house closed on time; I think it only took a month to do the whole thing. I was able to understand what exactly they needed from me and if had a question they were quick to answer them for me. The initial interest rate was great. I was able to buy discount points to decrease the rate even more.





This is the fourth time I have used my VA benefits to purchase a home and by far the worst experience. I will not recommend your services and will not do business with you in the future.
I am still owed $1,500.00.
Response from Veterans United
Scott, Thank you for taking time to discuss your honest feedback on how your loan process had gone. We use feedback like this to help our process and assist veteran. We would like to learn more about your loan process if you choose to discuss it further. Please feel free to reach out to our client advocate team for more assistance. Thank you for your service and for choosing Veterans United.

Overall, I would recommend the team VU provided us in our home purchase. They were thorough and helpful in keeping us on track with purchasing our home. They assisted (thanks to God) in making the home buying smooth.