Billy was responsive and knowledgeable. Couldn't ask for anyone better when buying a home.



Veterans United was very professional and kept things moving as quickly as possible. I would definitely recommend them.

Great experience! I would highly recommend for any home loan needs!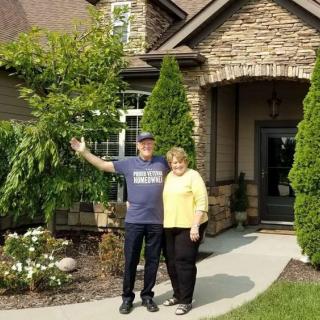 Our VA mortgage we obtained through Veterans United was the most efficient and effective mortgage we've ever experienced in over 40 years of mortgaging homes both while in the military and since retiring. We attribute this extremely positive experience to the professional and technical expertise of Steve Kincheloe and his team of mortgage professionals. We would strongly recommend Veterans United and Steve Kincheloe anytime someone is purchasing a home or refinancing their current residence.


First time home buyer.. was rushed to move from Washington state to Missouri in order to close when it was more convenient for them. They expected us to be very knowledgeable in buying a home even though this was our very first home to buy.


Everyone was very informative and very pleasant to work with. This was a good experience.


Thanks!


For being a first time home buyer, I was extremely pleased with how my process went. I kept hearing horror stories from others on their experiences. It was straight to the point and thanks to the military lifestyle I had all documents I needed for this.
In the future when I look into buying another house I will definitely be dealing with Veterans United again.
Thanks for the support and efforts your staff and teams did for me and my family.

The loan team did an amazing job on my home loan. They answered all of my questions as soon as I had them and were able to make this process incredibly easy. Lee also helped set me up with a realtor who was extremely responsive, honest, and didn't spend time constantly trying to push me into a sale that I wasn't ready for. I've always heard that buying a home is a pretty stressful experience, but mine was the exact opposite and I couldn't be more thankful. I even told them I needed to push back the loan an extra 15 days because I couldn't find a subleaser, found a subleased the very next day, and they were still able to get my closing back to the date I had previously to keep my closing on time. Lee and his whole team are incredible and it makes me feel good knowing that these are the type of people that are serving our veterans on a daily basis.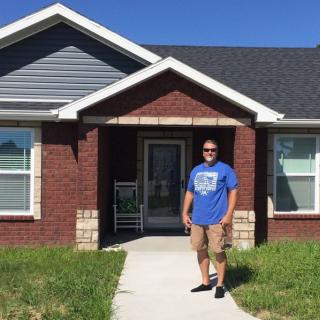 Chris Hill and Adrienne Smith did an outstanding job! They kept me in the loop of everything going on. They responded very quickly to my requests. This was one of the most pleasant experiences I have had with a VA Loan. These guys are the creme de la creme in processing loans for veterans—no need to look anywhere else for a loan when you have the best.

Overall my team from vet united made this such an easy process. The website platform is easy to navigate and use. Definitely two thumbs way up.


Overall extremely satisfied with the experience and helpfulness of all the staff. Would recommend their services.



Ready to see for yourself?
Experience first-hand why 168,897 homeowners give us a perfect score!
Check My Eligibility →
The team at Veterans United went above and beyond to guide us through the loan process, explain next steps and to reassure us through every step of the way. Thank you!

Excellent customer service. Super easy process. Would recommend VU to all veterans. I wouldn't go anywhere else.




Don't hesitate to go with Veterans United!