From start to finish everything was simple and painless. Any questions that we had were always answered quickly and to the point that a Marine could understand them.
Semper Fi

You're next!
Join the ranks of our 150,000+ Proud Veteran Homeowners nationwide.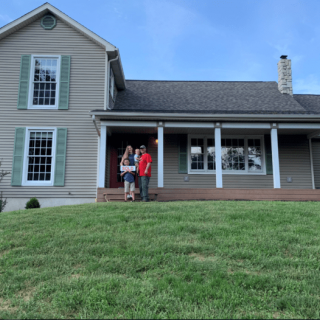 There is no bank we would give a higher recommendation for in regards to our veteran home loan process! They are ON TOP of it! They never became frustrated with my daily abundance of questions. They are all courteous and professional and you won't find anyone who works harder to help you! VETERANS UNITED FOR LIFE!


Nothing but good things to say. Went seamlessly.

Veterans United got us into our very first PERMANENT HOME. Being constantly on the move for years, when it was finally time to settle, I am extremely glad we went with Veterans United. Clay Rose and his team of amazing ladies, Lacey and Allyson; made the home-buying process a BREEZE. From answering a million questions, to educating us on the steps, to patience and advice; truly couldn't of asked for a better team to guide us through. We had a few hiccups a long the way (not due to the Veterans United team or us as buyers) and they were there to reassure and keep everything going smooth as butter. We are truly grateful. Oh! To add some sugar on top - they sent us a family game night package with age appropriate games for our children, which REALLY helped raise our spirits during the Covid-19 Stay-At-Home Orders. Honestly we will rave on Clay, Lacey, and Allyson ANY DAY. Thank you Veterans United!

A big thank you to my Veterans United Home Loan team. Now I'm a very proud first time home owner.

Adam was great, highly recommend!

They did everything in their power to insure we get our home with as little issues as possible! Fantastic service from everyone!


Overall very pleasant experience working with the entire team.

The overall process, especially during COVID-19, was seamless. Everything was done timely and in order, no issues at all. It was an enjoyable experience overall.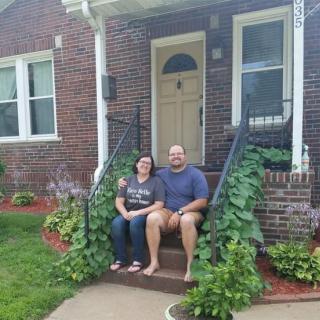 I had no idea how easy it was to buy a home. As a first time home buyer, I thought the process would be long and tedious but Joe Ferling and his team made it simple. Joe would stay on the phone with me to answer all of my questions and he always stayed positive and cheerful. He kept me in the loop when things were moving forward and let me know what to look out for. Everything is done online, which I truly appreciated. The list of To-Do's was also very helpful. I will always recommend Joe to my friends and family. Thanks for all of the help!

Thank you!


Veterans United made the whole process very easy. Everything uploads to your page for their review. Honestly, the easiest process yet buying a home. Thank you Veterans United!!

I greatly appreciate the timely matter in which the houses closed. Now it's been about 4 days I. The home moving in for those days. The air conditioning unit has not been serviced yet as supposed to be. There where repairs being done on the house as we came to the house after signing the closing paperwork. I do not point the finger necessarily at VU due the sheer negligence of the company who flipped this house. However it does feel like these things should have been done Or addressed before closing on the house especially servicing the ac unit due potential issues we are starting to see with the house being fairly hot with ac running on full. I am just concerned these issues with slip through the fingers and we may end up on the wrong side of home warranty standards as va home loan requires. There are also sub standard fixes that we asked to get done which where done very poorly and such as plumbing the the full bath. I will be persistsnt till these matters are addressed. Again I do not blame the awsome staff at VU but I sincerely hope these things get addressed in a timely manner.

Great experience! I was always kept up to date throughout the process. This was our first house purchase and Veterans United made it easier than I thought possible