Thank you!


Veterans United made the whole process very easy. Everything uploads to your page for their review. Honestly, the easiest process yet buying a home. Thank you Veterans United!!


My experience with this company was overall pretty great. The entire process was smooth and easy, at least where they were involved.


Our journey with Veterans United was so easy every time they sent something to our to-do list we got right on it I would recommend Veterans United to anyone I really appreciate what they did for me and my family


You're next!
Join the ranks of our 150,000+ Proud Veteran Homeowners nationwide.




If you are a veteran looking to buy a new home I highly recommend Veteran's United. Great rates and awsone team members to help you through the home buying process.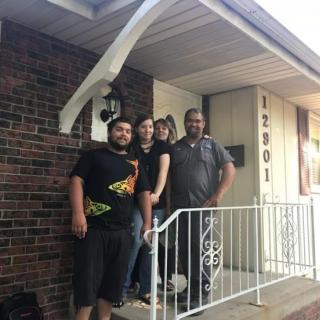 John points you in the right direction even from getting your credit score in better standings by referring me to Patty inside VU. At VU you will find that professional services with qualified people who will work in your best interest. They care about seeing you succeed. They are equipped with all the tools to see the job done right and thru to completion. John along with Ashton on the lending side were focused, caring , straight forward, and initiate the confidence you will need to help carry all the way to closing.




Thank You for the professional team to all of the Best Team of the Veterans United Home Loans. We know that miracles do happen today!

You're next!
Join the ranks of our 150,000+ Proud Veteran Homeowners nationwide.


Would use Veterans United Home Loans again and would refer to anyone.



Highly recommended! I have no regrets with purchasing my home via Veterans United Home Loans. Everything was explained up front and worked like a well oiled machine. Each member of the team completed their tasks on time and kept us in the loop. If you are a Veteran and are looking to purchase a home, choose Veterans United Home Loans.


I would recommend Veteran's United to any veteran considering buying a home. They went out of their way to ensure we had the best terms available, kept us informed along the way for things needed, and even though we had to close virtually due to the Coronavirus pandemic, the process was smooth and seemless!