Nick Schuster and his team were always available to answer any questions. Always responding quickly no matter the hour. They put us at ease through the entire process and we will highly recommend them.

Chace Tuck went above and beyond for us! He noticed that there was an error on file for us and worked to get the error fixed! He was always available, helpful and knowledgeable throughout the whole process! We are beyond grateful for having Chace as our loan specialist!


The process to get me approved is very fast and accurate.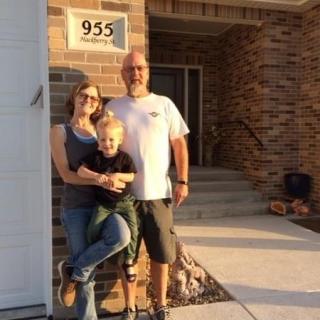 The loan team we had at Veterans United Home Loans was the absolute best. They were knowledgeable, experienced, and efficient. Additionally they cared about us as individuals. Never did we feel like just another loan. Business dealings are difficult enough and having Veterans United Home Loans and our loan team made all the difference!


My Veterans United team was incredibly helpful and accommodating. I'm happy to know that they help people like me frequently, because I know they'll always provide a positive experience for the home buyer(s) involved. Buying a home can be super stressful, but they all helped to make things go as smoothly as possible, no matter what obstacles came up.


Veterans United Home Loans had great ratings as I started looking for a new home loan. I would recommend Veterans United as well to anyone starting the process. It was easy and efficient. I also got an amazing low interest rate. Thanks so much for what you are doing for Veterans! V/R Jerry and Elizabeth Self


You're next!
Join the ranks of our 200,000+ Proud Veteran Homeowners nationwide.



Marjory was fantastic. She made the whole process easy and was extremely professional. Many thanks to her and the entire team.


Overall, very glad that we were able to get approved and close in less than 40 days.



Throughout our whole journey of home buying- veterans United made it friendly and calm throughout. Keeping us up to date on everything. I highly recommend any veteran who is looking to purchase a home to purchase with Veteran's United Home Loans. Absolutely outstanding.

Will never use VU again
Response from Veterans United
Michael, We would really like to hear from you and gain incite on the experience that made you feel this way. Although we can not change what had happened, learning from your experience would greatly help us with assisting future veterans. Please feel free to contact our Client Advocate team to discuss further if you so choose to do so. Thank you for your service.

If you are looking to purchase a home and you are a veteran, please do not go anywhere else other than Veteran's United. They make you feel at ease and really make you feel important. Would definitely recommend.






Overall a positive experience, but a corporation like Veterans United lacks the personal touch of smaller lenders.