I would highly recommend using VU home loans to everyone i know


I really appreciate the veterans United for helping pay some of our closing costs and look forward to future work with them.

My experience with Veterans United Home Loans was tremendous. From the very first day until closing, I was kept up to date on my loan status. Unlike any other company.. Veterans United cares about their clients ..and treat's you like a good friend.. My many thanks to Heidi and Bryan for their help. I can now say proudly.. I own my own home..!

Thank you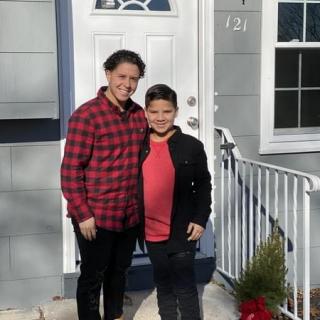 As a first time homebuyer I was very nervous about the whole process. Working with Jaimie & her loan team was a blessing. They answered any questions I had via text, phone, or email very professionally and quickly. They made this experience for me so easy and walked me through every step of the way. I would recommend them 100 percent! Amazing Team!



From all the research and reviews and other outfits that are for veterans, I truly feel like Veterans United gets it right! We felt very valued and their streamlined process was super painless. With all the rigors involved with home buying, we truly felt protected with Veterans United. I will never purchase property again without calling them first!



You're next!
Join the ranks of our 200,000+ Proud Veteran Homeowners nationwide.


im very thankful and humbled by the experience , veterens united has given me a chance of a better life that i never thought i could have , i will always count on veterns united for any future endeavors .








You're next!
Join the ranks of our 200,000+ Proud Veteran Homeowners nationwide.
Brian was very professional, knowledgeable, friendly, and courteous. He explained to me every step of the way what was needed and answered my questions. He stayed in touch via email and a couple of phone calls to keep me up to date - great communication. It was a no hassle process. I was totally satisfied with him and the Veterans United team.
I would highly recommend him to any of my friends. Thank you, Brian, for a job well done!


John presented Veterans United in an excellent manner and handled business as well as my frustrations with outstanding professionalism.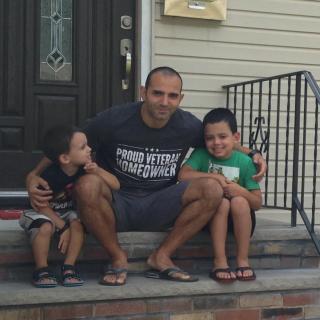 We just wanted to say thank you to our loan officer, Angie Sanders and her team. As first-time homeowners, we were scared, nervous and apprehensive about the home buying process. Angie and her team were always just a phone call or email away to help with any concerns and/or questions we had, no matter how minor. We are so appreciative of all her help and direction.

I am thankful that veterans United was there when we needed them. We found the perfect home and are happy to have used them. Thank you to the entire loan team at veterans United as well as my agent.



All representatives that were assigned to my case were informative and reliable throughout the process.