Top notch home mortgage company!



I totally recommend Veterans United for any fellow veterans seeking the best experience when looking to buy their home.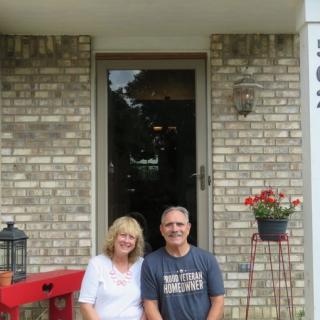 Absolutely would recommend Veterans United to any vet who is trying to decide what lender to use. I would like to take this time to thank Veterans United especially Travis Ward and Desi his assistant for all their assistance in helping me and my wife Beth acquire our new home in Delaware, Ohio. They were with us every step of the way in this process. We were kept updated constantly. Any and every question we had was answered quickly and accurately. I would encourage any veteran that is in the process of buying a home to give very serious consideration to Veterans United. You will not be sorry.


Veterans United were so great to work with! I would definitely recommend them to anyone!

Dealing with Veterans United was quick and simple! Process went smoothly and went by quick! Started in August and now have keys to house! Thank you!!!


Served in the Air Force 1966-1970 and never thought of using my VA benefit. Found a home and quickly made an offer because of the low rates. I can highly recommend Veterans United and their great service.

Ready to see for yourself?
Experience first-hand why 167,989 homeowners give us a perfect score!
Check My Eligibility →



Would like to see more of a gift for the customers using your lending service.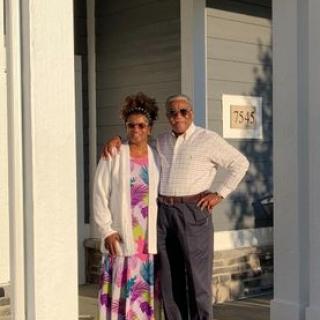 Veterans United cares about veterans and servicing their needs. I would recommend them to my family and friends. Very short and timely process. My wife and I are very pleased with Veterans United. During the process, the whole team did a great job keeping us informed every step of the way. From start to finish, we experienced professionalism and very smooth closing. Thanks, Veterans United for a job well done.

Couldn't have asked for a better loan consultant or better one to work with he made sure it all went smoothly even when the crap hit the fan at the end with our buyers loan he got.us through and kept us updated every step of the way.... Definitely recommend





Ready to see for yourself?
Experience first-hand why 167,989 homeowners give us a perfect score!
Check My Eligibility →



The process was fast and pleasant, Veterans United has truly found a way to simplify home buying.


Joel has been great every step of the way! He and his team are very friendly and super friendly. 10/10 would recommend!



Home buying can be very stressful, especially the finance portion. Your loan team is the best resource to help you through this. Veterans United has a great team to help you through the process with peace of mind.

Be patient!!!! Your patience will be tried if you have a somewhat difficult situation but overall Veterans United did good. Just stay on top of the "to-do list" and you will close quickly.