It was a great experience , i recommend Veterans United.



I would recommend services. I would ask that communications be more consistent. Neisha was excellent as well as Tyler except in returning calls. Email was answered pretty consistently.


All out best experience I've had while purchasing and highly recommend to any home buyer!



You're next!
Join the ranks of our 200,000+ Proud Veteran Homeowners nationwide.



Easy to work with and caring. Very helpful and quick to advise in order to make the loan process very easy and painless.



Excellent service all around

I want to personally thank Danny Freeman and my team for everything! Website was user friendly. I was notified when documents were required and if I had a question my team was quick to respond.



You're next!
Join the ranks of our 200,000+ Proud Veteran Homeowners nationwide.


This is a great group of people who knew what they were doing and was always upbeat and happy. If i had to do it all over again i would want this team on my side, always. Thanks to the whole crew and team.

I would like to meet the team. They should be congratulated from for work well done!

You can not go wrong in trusting Veterans United with your home buying or refinancing . They have always been friendly and knowledgeable every step of the way. No matter what the question or 1 to 100 questions . Serious to silly . They are there for you.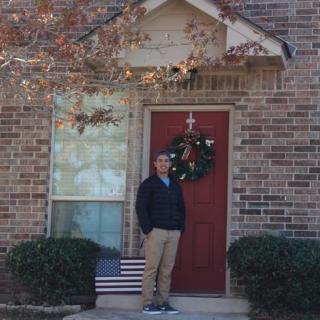 The first-time home buying experience can seem daunting at first, but they take the reigns for you and want to see you have the dream home you desire. The entire process from finding a home to closing on our dream home took just a couple days longer than a month! I was thankful for the open lines of communication and they as a team truly do care about people! Thank you Veterans United for working hard on our process, we appreciate it so much!



As first time homebuyers, we chose the correct team with Veterans United. The whole process was so smooth and filled with any and all information needed for this process. Thank you for getting us our first home!