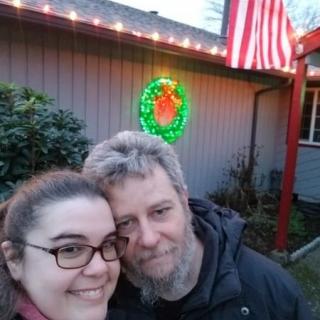 My wife and I went into buying our home with little knowledge about it. All we knew is what we were told from others and the research we've done ourselves, but when we started to work with Veterans United, the process became so simple and so easy. We had minimal glitches, and at every step of the way, they were right there with us making sure we had everything that we needed. I would have to say people would be foolish as veterans to go with any other company


I've been working on buying a home , and veterans United home loan approval to buy was a Great Experience. Thanks veterans home loan team . John streit


Thank you


You're next!
Join the ranks of our 150,000+ Proud Veteran Homeowners nationwide.


I would say to any Veteran who feels they are not in a position to buy a home. Check out Veterans United before dismissing the idea. My team and I worked through the process. My first preapproval was only $100k but after talking with the team and providing some more information within 24 hours I was at a preapproval level of $300k. The process from start to finish was 6 weeks. That was contacting Veterans United, getting a realtor, looking at potential homes and signing at closing. The longest part in the process was looking at homes to find the right one for us.

Great experience! They are patient and encouraging and helpful!! Hang in there dont give up they want to help you out!!

I cannot express enough how thankful I am to Veterans United at making my dream come true of owning a house .. Highly recommend using Veteran's United


Belive what i say here all vets. If u have anxiety. Ptsd. U will not experience any thing negative. Hes so cool with u and they do all the work.




You're next!
Join the ranks of our 150,000+ Proud Veteran Homeowners nationwide.


I can't say enough good things about my buying experience and how easy everyone made it. My thanks to Cara, Jake and all others

I would highly recommend Veterans United Home Loans Chance Mullins and staff. This was our 2nd home buy and we were very stressed due to Corvid-19, but they helped us every step of the way by explaining everything in very easy to understand terms and ensure we got the best deals possible. I would recommend anyone to use them and I will plan on using them in the future if we move again.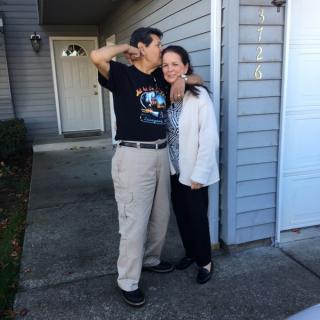 Veterans United Loans is the way to go for those Veterans that want to become Homeowners. They will take care of you and your interests all the way. We, Francisco & Rosa, are extremely happy about choosing Veterans United Loans to handle our loan. The whole team did a fantastic job, They're great!

Super quick and easy. Trustworthy and above board. Never felt pressured. Always helpful and friendly. A great experience all around.

I really appreciate everything you do.