They were prompt in responding to me and never made me feel like I was waiting or blown off like some other companies had.


Everything went so smooth, I couldn't believe it was completed so quick.

Keep up the good work and I speak for not only myself but for other service members as well.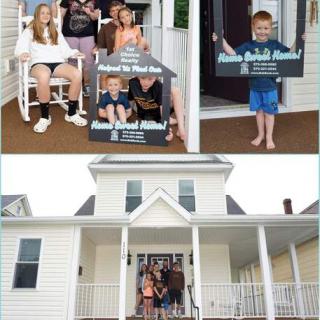 I was told by another company that I was unable to obtain a home loan. I put in a call to Veterans United and asked them to see if they could do anything for me, and less than 3 months later I was moving into my new home! Don't mess around with anyone else, come straight to the pros and get it done!

If you are looking for help to buy or sell a home, you found the best right here!

Veterans United answered our questions every step of the way and assisted with guiding us through the process. I would highly recommend them and our loan officer was professional and put our interests first.


The VA home loan is one of the greatest benefits for Veteran service members. Veterans United knows the VA processes, procedures, and policies inside and out. They will set you up for success and get you into the home of your dreams.

I used a destination lender last time I purchased a home, this was much more military buyer centered which I really appreciated. Buying during a pandemic was stressful enough but VU and Dereck eased the process. LOVE the app "to do list"!!!

You're next!
Join the ranks of our 150,000+ Proud Veteran Homeowners nationwide.
Excellent experience!

If you are a veteran or current service member this company is for you. I purchased my home while deployed, and Veterans United made the process simple with their awesome website, and stress free with their amazing staff. I would definitely use them again!!



I was amazed at how simple the process was and the online application works so well. Especially during the pandemic. The Veterans United team is great !

Great experience refinancing with VU!

Your advertising is misleading. You make it sound as though you don't have to bring any money to the table when in all actuality, there is money required at closing.


Good service

I would recommend Veterans United to any veteran looking to buy a home. The process was simple and easy. Everyone we worked with was very knowledgeable and very helpful.

You're next!
Join the ranks of our 150,000+ Proud Veteran Homeowners nationwide.

Quick and easy way to get in the home of your dreams in a flash! Highly recommend!!!

An awesome organization, a wonderful program, and the best way for any military family or individual to buy a home. We were so impressed with everyone we worked with and our home buying experience was top notch. We love our new home thanks to "Veterans United Home Loans", and it was so easy as well.
Ray and Linda Knarr





These guys are magic. My family and I are very grateful for this opportunity. We truly appreciate Dylan and Paul helping us thru this whole process. If you have any doubts about purchasing a home or just aren't sure please go see Veterans United. These guys can get it done.