They were prompt in responding to me and never made me feel like I was waiting or blown off like some other companies had.

Cilla was kind & patient with Jasper & myself. We asked a lot of questions and had numerous concerns. She walked us through the process in a very professional manner.
It seemed a little drawn out but Cilla would explain the procedures and always let us know it was the veteran way. We finally understood. Thanks Cilla. Carol & Jasper Zeigler, Jr.



Veterans United Home Loans got me a very low rate and was a very good experience with everyone there....number 1 in my book...



You're next!
Join the ranks of our 150,000+ Proud Veteran Homeowners nationwide.
Always returned emails and calls ASAP. Explained everything I needed to do and kept me informed.


A very easy and posative loan process from start to finish.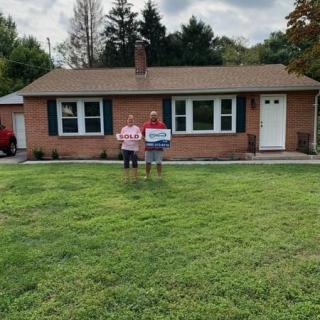 Five stars to Craig Brumfield and his team for helping me fulfill a lifelong dream of being a homeowner. Five stars to the team at Lighthouse for helping me get my credit score up to VA qualifications. With their help, my credit score went from around 608 to 691. I would recommend to anyone who has served for this great nation to let Veterans United be their guide to homeownership.



Keep up the good work and I speak for not only myself but for other service members as well.

If you are looking for help to buy or sell a home, you found the best right here!


You're next!
Join the ranks of our 150,000+ Proud Veteran Homeowners nationwide.


Safe and secure.


Veterans United answered our questions every step of the way and assisted with guiding us through the process. I would highly recommend them and our loan officer was professional and put our interests first.




The VA home loan is one of the greatest benefits for Veteran service members. Veterans United knows the VA processes, procedures, and policies inside and out. They will set you up for success and get you into the home of your dreams.

Between Dawn and Susan they were a great help and had alot of patient with everything going on.