Our home buying experience with Veterans United was a pleasant experience. Kimberly and Amber were very knowledgeable and always on top of things. We ran into some problems hours away from closing and they and their team worked very hard to make last minute changes so that we could close on time. I would highly recommend using Veterans United for your home loan.

Veterans United provides peace of mind and a wealth of information and advice throughout our home buying experience. We had used them previously and knew what to expect and once again, all of our expectations were exceeded. We cannot say thank you enough to our entire loan team!



Veterans United made what I had imagined to be a painful process into a wonderful one. They were very professional and the tools they use to guide you through the process are very intuitive, making it very smooth and easy. Mostly they were all just kind and considerate and genuinely happy to help me throughout the process. I felt sincerely welcomed to the Veterans United family as well as the upstate of South Carolina. Thanks to Kelly and Jaclyn and the entire VU team for taking the pressure off of what can be a difficult time and making it a very enjoyable one.






If you are looking to purchase with your VA loan. Then I would highly recommend using Veterans United.



I was able to buy a house while working a travel job with minimal stress. I refinanced the house without lifting a finger during a global pandemic and for better or for worse, came out on top.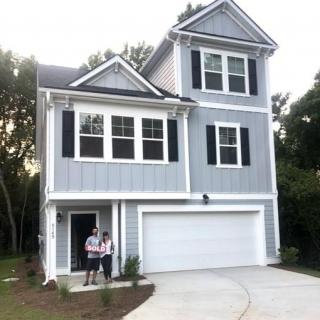 So happy with my experience with Veterans United. Not only did they provide the most competitive rates, they treated me with value and respect. The entire process was so easy! The online portal was easy to navigate and our loan specialist was very responsive and professional. Beyond satisfied with my experience & hope to use them again in future home buying!



With my husband being a veteran, we decided to check out Veterans United as the first place to start looking. We were very comfortable talking to the initial contact and it grew from there. Someone suggested we check out the rates they were offering for loyal customers and we had been with this bank over 12+ years. What a disappointment... they couldn't offer anything like what Kyle and his team at Veterans United could and did offer from start to finish. I would recommend Kyle and Veterans United to any veteran who is looking to purchase a home!

I would highly recommend V.U. and the Craig team.


You're next!
Join the ranks of our 200,000+ Proud Veteran Homeowners nationwide.
I would 100% recommend Veterans United. Easy process & everyone on my team was super helpful & professional.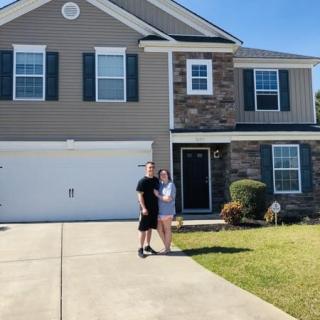 Kaylee and Julia were absolutely phenomenal from the moment I first spoke to both of them. I will recommend Veterans United and Kaylee specifically to all of my friends and family! We would have never imagined that it would be so easy to buy a home - especially at the age of 22! We love our Veterans United family!


These guys understand veterans we speak the same language. Easiest home purchase that I have ever made!

Top job always had the answers