There are a lot of companies that promise great customer service for veterans looking to purchase homes on their websites, but this company truly delivered. Actions speak much louder than words. My entire team was excellent. I closed in 30 days, got an excellent rate, and my payment was less than what I thought it was going to be. It really doesn't get any better than that. I would highly recommend VU.


They are the best. I will recommend them to any veteran.


I WOULD USE VETERAN EVERY SINGLE TIME I COULD. 10/10 ON EVERYTHING!


Veterans United Home Loans helped us be at ease with the stress of buying our first home. Hunter and his team were amazing in answering our questions and guiding us through the entire process. We will be coming back to you guys in the future in any future home purchases. We are overjoyed with our new home!!



Veterans United is an outstanding organization.
For the very best home loans

You're next!
Join the ranks of our 150,000+ Proud Veteran Homeowners nationwide.
They were very resourceful and they care about the veterans. Thank you for all you have done for me and my family.

This is by far the best mortgage company for veterans! My husband and I have had great home buying and refinancing experiences with Veterans United.

Don't have any doubts about using Veteran's United. If you use them ask for Joe Choi. If you can't get approved right away his team will help you with the tools needed to get you to the acceptance level.

This is the best home buying experience I've ever had.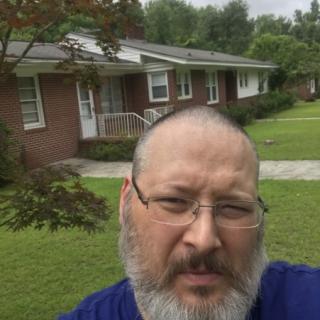 Overall, a 10! The only thing I would suggest is to make sure that the final closing documents are finalized before the moment of closing! That was extremely annoying! Show up expecting to pay one thing and all of the sudden; nope you must pay this! Also, please fix the issue about having to constantly having to get the DocuSign reset. Every time my Loan team would send me something it would say that my session had timed out and to reverify. Well there is no place or link to do that!


nobody is perfect

Some delays incurred with Title Company. Had to do closing paper work twice because of date errors in first attempt.



You're next!
Join the ranks of our 150,000+ Proud Veteran Homeowners nationwide.

I highly recommend Veterans United. Our experience with them was outstanding and we could not have asked for a better team to secure our loan for purchasing our new home. Veterans United is the best.




I would recommend Veterans United to any one! The team of Andrew Beckett was excellent and made my experience very pleasant. This was my first time getting a VA loan and going through the loan process. Everyone was quick to respond to all questions and concerns. They would explain everything to make it understandable and easy. Don't get me wrong I was anxious throughout but at the same time comforted with the team working for me! Thanks Veterans United for getting me to close!





Buying a home is a scary thing unless you do it with Veterans United Awesome team. We couldn't be happier. Thank you Bobby Moss and your VU team, Kelly Duane, and Gary Pickren and Heather Martin from Blair Cato Pickren Casterline