There are a lot of companies that promise great customer service for veterans looking to purchase homes on their websites, but this company truly delivered. Actions speak much louder than words. My entire team was excellent. I closed in 30 days, got an excellent rate, and my payment was less than what I thought it was going to be. It really doesn't get any better than that. I would highly recommend VU.


Very Web based experienced.





Outstanding team! Rett Thompson was wonderful to work with. The straight forward approach and flexibility of the team were simply superior. if you are looking for a mortgage company, you have found it.

Veteran United did it again another new Happy customers.Home buying made easy..SEMPER Fi.....

Tyler Galloway was awesome! Any time I had a question, he was easily a phone call away. His knowledge of the process and preparedness was phenomenal. This was my first home purchase and I'm so glad he was the person to Get things done. I'm now moved in and the kids are blown away and are calling it The Castle (even though it's a farm house). Happy feet in this home!

You're next!
Join the ranks of our 150,000+ Proud Veteran Homeowners nationwide.
They are the best. I will recommend them to any veteran.



From my first phone call to them I felt so connected, as if I was their only applicant. They were always there to answer my calls/texts/emails whenever I needed them... even on their days off! I am still amazed at how smooth they made everything... now I just need them to come unpack for me and I'll be set! Lol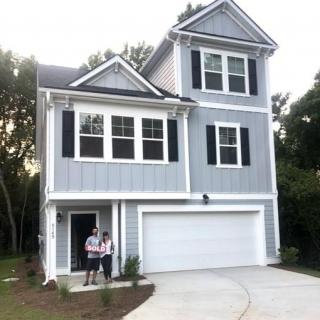 So happy with my experience with Veterans United. Not only did they provide the most competitive rates, they treated me with value and respect. The entire process was so easy! The online portal was easy to navigate and our loan specialist was very responsive and professional. Beyond satisfied with my experience & hope to use them again in future home buying!

Veterans, if you're thinking of buying a home let Veterans United assist you. The staff will guide you through each step of the home buying process. They are true professionals.




I WOULD USE VETERAN EVERY SINGLE TIME I COULD. 10/10 ON EVERYTHING!

You're next!
Join the ranks of our 150,000+ Proud Veteran Homeowners nationwide.






We did not close on the that was on the contract. We could have lost the home or even our earnest money for breaking contract. The communication was horrible. This is my third VA loan and this was by far the worst experience. The loan officer was a good "salesman" and got me in the door. I will never use this company again or refer anyone. I will refinance asap.
Response from Veterans United
Dean, thank you for sharing your feedback letting us know about your experience. While we cannot make up for the experience you had, it is important that delivering excellent communication remains a top priority for our team. We are always striving to look for ways we can improve. We thank you again for your service and for choosing Veterans United.


To My fellow Veterans if you are looking into buying a home please ask for Zach Nelson. He and his team will provide you any information that you need to help you weigh your pros and cons before purchasing your home. Thank you Zach Nelson for everything!