I would like to thank Billy and his team at Veterans united they were extremely helpful throughout the home buying experience and made it so smooth and easy for us. Great job and again thank you.

Hello my name is Alpin Grant Marine Corp Veteran . When I decided that I wanted to buy a house I contacted Veterans United from the very first time I contacted them and started my home search I was able to find a house and was able to close in 45 days they have been great


Brock, Brad and Tammy are a great team. Paige seemed very overwhelmed and didn't really have time to answer any questions.
Response from Veterans United
Jared, thank you for sharing your voice with our team. We use information such as this to sharpen our teams and to know how to assist our teams with tasks delegated to them. We thank you for your service and thank you for choosing Veterans United.
I used Veterans United because of the high ratings and now I know why they have them. They are very easy and enjoyable to work with. They help you every step of the way and are very courteous. I would recommend them to any veteran.

Definitely recommend.


I have already told my friends about the wonderful you guys did

This process was so easy and our loan officer made sure we understood each step. It's a stressful time but Veterans United made it enjoyable. We are so excited to be homeowners and are so thankful to have chosen Veterans United Home Loans.



Nathan was exceptional to work with! I felt like he kept me informed through every phase of the loan process. He made himself readily available anytime I had a question...which was often. I highly recommend Veteran's United for anyone interested in utilizing a VA loan. Outstanding!!! Thank you for being my navigator on this journey!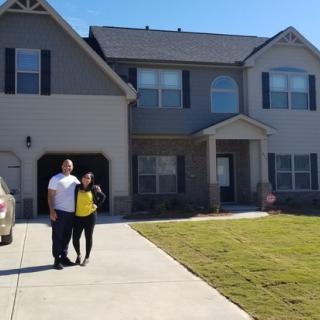 I was given a recommendation from a family member about Veterans United, and I was uncertain because I was working with another lender. From the very moment I called, I was treated throughout the process exactly the way I would love for others to be treated. I was treated with respect, professionalism, friendliness, and as if i was part of a very big family. I couldn't be happier. Above all, Veterans United won my business and respect. Debbie Rau and Glenn Steely were outstanding.

I'm happy with my entire process. The credit specialists was the key for me getting an extremely low interest rate. Thanks again




I was able to do almost the entire process on my cellphone! Everyone involved was very helpful and approachable.

You're next!
Join the ranks of our 200,000+ Proud Veteran Homeowners nationwide.

I definitely would recommend Veterans United Home Loans to any veterans that need help in getting a home with a VA home loan.

Buying a home through Veterans United is one of the best decision you can make. Take advantage Veterans!




From our very first home purchase in 2011, to our third home purchase in 2020, VU and Jeff Magsamen have made the home buying process a breeze! Everyone is very knowledgeable and helpful. This time around, we were taking is slow to make sure we found our forever home. We never felt rushed or pressured to get further along in the process than we were comfortable with. Jeff took plenty of time to answer all my questions and ease any concerns I had. If we ever buy a fourth house, without a doubt, Jeff and VU will be our go to!


just try it and see. I went from living in an apartment to a house i never thought i would have.