Veterans United is the place to go to purchase a house with a VA loan. Billy Watkins and his team were with us all the way. They were professional and great to deal with.



My experience with Veterans was a 10, they handled absolutely everything professionally.


Brittany was really great as well and we had no issues.


If you go with them they will go all out to get it done you're in good hands

Veterans United overall will ensure a veteran receives the best rates. I would highly recommend getting a GOOD communicator as your loan specialist in the beginning.
Response from Veterans United
Jordan, thank you for taking the time to inform us of your feelings on your loan process. We completely agree that communication is a vital key in applying for a VA home loan. We strive to sharpen our communication skills at every opportunity can. Information like this helps us do just that! We would like you to join our client advocate team members to discuss further if you feel the need to do so. Thank you for your service and thank you for your service.


Thank you Veterans United ****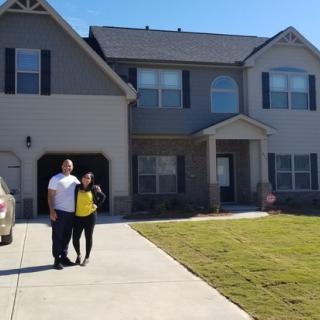 I was given a recommendation from a family member about Veterans United, and I was uncertain because I was working with another lender. From the very moment I called, I was treated throughout the process exactly the way I would love for others to be treated. I was treated with respect, professionalism, friendliness, and as if i was part of a very big family. I couldn't be happier. Above all, Veterans United won my business and respect. Debbie Rau and Glenn Steely were outstanding.

From start to finish my team
Helped me through the whole
Process, answered all my questions
And kept me updated and was always there for me

Excellent service and answered any questions I had.

Veteran United did it again another new Happy customers.Home buying made easy..SEMPER Fi.....



You're next!
Join the ranks of our 200,000+ Proud Veteran Homeowners nationwide.


I would also like to recognize Morgan Crane who also assisted with our loan. She was wonderful.




Yes I would recommend going with Veterans. United

I thought buying a home would be a very stressful experience. Our realtor Jason and loan team Sam, Ryan, and Kendal took that all away. They made everything quick and painless.


Overall very pleased with my experience