Daren was great! Thanks to all!!!


I had a great experience with Veterans United and am happy with my home. They were professional and got the job done on time.




They are very professional


Ready to see for yourself?
Experience first-hand why 168,006 homeowners give us a perfect score!
Check My Eligibility →
My attorney and realtor commented on the responsiveness and professionalism of the Veterans United team. The checklist made the needed documents clear and I could easily see the progress of the loan process. I wholeheartedly recommend this company to any veteran purchasing a home.



veterans home loans are professionals truly a professional organization to do business with and i will be back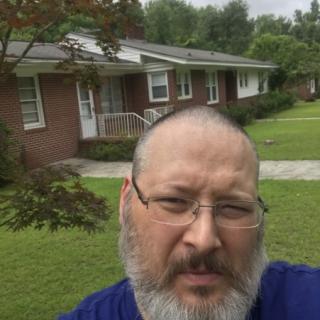 Overall, a 10! The only thing I would suggest is to make sure that the final closing documents are finalized before the moment of closing! That was extremely annoying! Show up expecting to pay one thing and all of the sudden; nope you must pay this! Also, please fix the issue about having to constantly having to get the DocuSign reset. Every time my Loan team would send me something it would say that my session had timed out and to reverify. Well there is no place or link to do that!

George did an amazing job we had some unusual things he had to deal with that made this loan much more difficult than normal. I would and will recommend him to anyone doing a VA loan.

I highly recommend Veterans United.
Our biggest issue was probably the communication with our loan specialist.
Covid made almost everything electronic which was frustrating and less convenient as one would think.
I bought a new 2020 home and my closing was delayed because they said they didn't see new construction in the contract. It was not until the appraisal that came back (which took about 2 weeks) that they noticed it needed more paperwork and documentation which pushed my closing day back. I was still under the impression I would close on time until 2 days before closing.
I will be using Veterans United in the future for my next home purchase.

VU is wonderful. This was our second home buying experience with them and they were phenomenal each time. We highly, highly recommend!



Ready to see for yourself?
Experience first-hand why 168,006 homeowners give us a perfect score!
Check My Eligibility →


This is the second home we bought through them.
Very professional and organized.
Highly recommend them.



I would recommend Veterans United to any one! The team of Andrew Beckett was excellent and made my experience very pleasant. This was my first time getting a VA loan and going through the loan process. Everyone was quick to respond to all questions and concerns. They would explain everything to make it understandable and easy. Don't get me wrong I was anxious throughout but at the same time comforted with the team working for me! Thanks Veterans United for getting me to close!

Overall a very good experience.

My wife and I began the journey of buying a new home with a well-known competitor. Needless to say the experience was terrible. Three weeks after applying for pre-approval, we were still finding ourselves waiting for approval. After doing some research, we decided to give Veterans United a call. Within 24 hours of contacting Veterans United, we had pre-approval. I cannot express enough the level of appreciation and respect I have for the team of people we had the pleasure of working with at Veterans United. We never felt uneasy or out-of-the-loop. Not only are the people of Veterans United knowledgeable and friendly, but you'll feel as if you're buying a home with the full support of an amazing organization. Cannot thank Veterans United enough!