My overall experience with Tyler and Aaron's team was phenomenal. This team provided all the necessary support from start to finish. Kelli M made sure i had the necessary utility information in a timely manner without having to ask for it, Thank you Kelli. Just when i actually thought i already had everything her direct listing provided the additional utilities i didn't know I needed for my new location. I am thankful for the hard work, dedication & patience Veterans United provided.
I will ensure that any veteran i know in the search for a home i will send them to Veterans United first! Thank you Tyler for having an awesome team.





This is our second time using Veterans United, and we wouldn't have it any other way.




I had a very positive experience with Veterans United!!

You're next!
Join the ranks of our 150,000+ Proud Veteran Homeowners nationwide.

Overall process was a success even though time management could have been better especially for a loan that had 81 days to process. The day of close the title company waited half a day to receive docs when there was plenty of time to have those things prepared well ahead.



If you are looking for a first class lender, Veterans United is the way to go.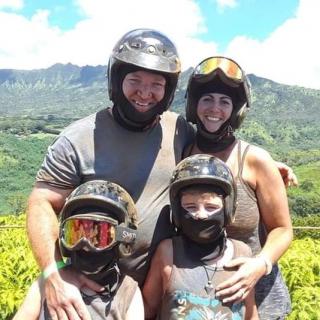 Everyone has been incredibly helpful and polite, and the whole experience went smoother than butter. I was skeptical about the company at first because they asked for some personal information in order to receive a quote, so I naturally gave some bogus answers just to fill in the required slots. Our loan officer called us, and between him and his team, our minds were put at ease. We went from living on a pretend street called "Nunya Business" to closing on our first home. When my husband's orders were put on hold due to SARS-CoV-2, the company was with us every step of the way to make sure we were doing okay. They knew between the limbo with PCS orders and me still working as a nurse, our family was under a bit of stress (as are most others around the world). They sent our family board games to keep us entertained and connected while we were at home as the world went crazy around us. The entire experience has been great, and the team was with us every single step of the way. Veteran's United even supported our decision to get quotes from other lenders as well. After feeling like "just a number" with NFCU, we stuck with Veteran's United because it felt like we were being taken care of like family. If you're on the fence, don't be. Veteran's United is amazing, and we don't regret our decision even for a second!

They communicated on time well, and walked us through the process smoothly

When you are considering buying a home make sure you inquire about Veterans United first! Whether you are a first time buyer or experienced, they will help you every step of the way.

Veterans United helped me purchase my first home. They made it easy and were very encouraging. They were so friendly and were even more excited for me than i was at times. Lol!! I am so glad that i chose Veterans United when looking for my first and forever home.




The experience was great, the process was smooth, and service is top notch. You cannot go wrong with Veterans United - glad I decided to go with them. What an awesome team I tell you!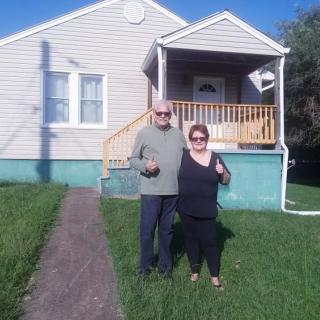 To start, when life and mortgage rates are sky high, Veterans United is the best and easiest way to obtain a home. The staff is friendly, knowledgeable and they work together. I recommend the service they provide for us Veterans. Reach out, and discover for yourself the no-nonsense way to obtaining your home.