My realtor, the title company, the sellers and myself were all amazed at how quick and easy our home purchase went!

they make it easy for a veteran to get a loan.

There have been some changes since my last VA loan and Jon's team was helpful in guided me and my realtor thru the process.


Amazing group of people people. Will definitely use again. Very informative and educational. Very professional.




Very skeptical in the beginning, but Veterans United made my home buying experience painless and dare I say almost enjoyable. Thanks United.

Overall we are extremely happy with Veterans United and our whole homebuying team! Always there and willing to help every single step of the way! Making the process quick and easy for us as first time home buyers!

You're next!
Join the ranks of our 200,000+ Proud Veteran Homeowners nationwide.

Everyone at Veterans United are the best people to work with on buying a home, it was the easiest process we have ever had and we've bought several homes, we would use them again and recommend them to any veteran as they care so much for veterans. Couldn't ask for better people to work with Thank you Chris Campbell and associates.

Can't wait to work with you all again.

A great experience all around, very thankful for your willingness to help, Kelly!


If I would ever buy a house it would definitely be with Veteran's United because they did impeccable time with getting us in our new home


As long as we continue to move around with the military and purchase homes, we will use Veterans United. I don't think there could be an easier process than how it is with them. Everyone has always been absolutely professional and very nice - which is a breathe of fresh air in today's world. Do not hesitate if you are considering them for your mortgage company.

Overall, I am happy with my experience through Veterans United!


You're next!
Join the ranks of our 200,000+ Proud Veteran Homeowners nationwide.

My husband and I had an amazing experience with Veterans United. As a veteran, know what you want and the privileges that are associated with VA loans. They are not entitled but courtesy, kindness and respect goes a long ways. Work together as a team.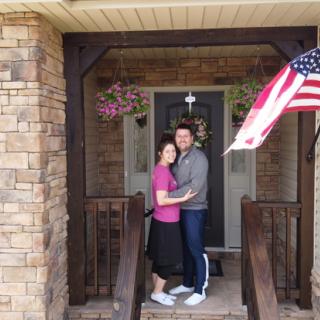 this team was outstanding, anytime i needed anything or had any question they were there almost instantly with an answer. the 5 years i was in and the 6 i have been out of the Army i have never had a process go so smooth this team is my A Team i will be recommending them to everyone of my friends and family 100%