Everybody should follow how Louie provided outstanding service.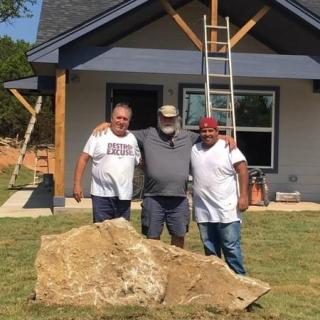 The care and understanding of the men and women at Veterans United provided me with an experience that I can only describe as outstanding and very satisfying. As a veteran, it is a good feeling to know that there really is an organization dedicated to helping me and not just talking about it. Excellent, absolutely excellent.


Kyle with Veterans United made this the easiest major purchase I have ever done!

I would definitely recommend Veterans United for anyone looking to buy a house. Larry was very professional and extremely helpful.

Veterans United Home Loans is awesome, if looking to buy or refinance your home loan, please choose Veterans United.

Truly an uneventful process! We found our life long home and Veterans United made it happen! This was easier than buying a new vehicle! LOL If life throws my family a curve bar, I would immediately contact Veterans United!

You're next!
Join the ranks of our 150,000+ Proud Veteran Homeowners nationwide.
The whole process from beginning to end was so easy. We had a great team backing us up every step of the way. From applying for the mortgage, to getting the keys to our new home, it took less than 2 months... all during the pandemic! I highly recommend Veterans United!

I really enjoyed the company start to finish. But towards the closure time if I had questions there wasn't anyone available to answer them. I would call and leave messages but get no calls back. Everything else was incredibly smooth and being a first time home buyer it was an amazing experience. I would strongly recommend them to others

Overall wonderful experience!



Joe was great, if we had any questions, concerns or anything, he was always very thorough and quick to respond. I would definitely recommend Joe to anyone.


Absolutely amazing, from start to finish-10 out of 10 stars!!


Buying a home is such a huge step for anyone. Veterans United has perfected this process to make it easier on the buyer. Truly a great experience.

You're next!
Join the ranks of our 150,000+ Proud Veteran Homeowners nationwide.
Surprised how easy it was to purchase. They take special care of you as a person and a veteran. 10/10




Veterans United is the way to go. They may my home buying experience very pleasant. I recommend Veterans United to any one who wants to purchase a home.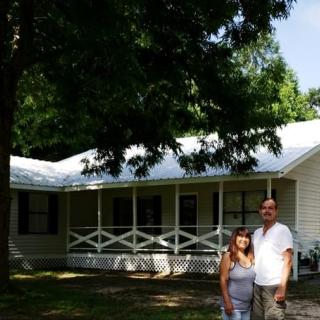 Veterans United will be the anchor - the rock - that maintains your excitement in buying a home. Home buying, to me, was an experience that could have been ripped from the script of Dante's Inferno, somewhere near Limbo. There was so much uncertainty, but Veterans United personnel, like Chad, Ryan, and others which were equally helpful, assured me that the train was on the tracks, and headed in the right direction. Heaping praise on them is nice, but what is truly important is to know that they are highly trained, and very good at their jobs! Trusting them is all that I needed to do in order for the weight of the experience to be lifted from my shoulders, and for joy to be the dominate force.When Veterans United pairs you with a professional, that person is there to serve veterans like like you, me, and in at least one case, their selves. I am currently moving in to my new home, thanks to Veterans United and their team. A special thank you to my realtor, Ceci Bonneckson as well.

My team, John and Amber were amazing individuals. They were always so friendly, and so prompt in answering my questions in a manner I understood. They totally put me at ease and made the process stress free and easy. I feel like they are family now . Thank you Veterans United!!

Chad, Ryan, and Kelly were great to work with. They were very professional and knowledgeable. The team worked well together. They answered questions and responded in a timely manner.
The only negative is not being aware of the loan fee before the process. The overall process was fast and easy to manage.