Wonderful service and fast to respond.








You're next!
Join the ranks of our 200,000+ Proud Veteran Homeowners nationwide.
If Veterans United has more loan officers like mine, then I can see why they are one of the leading lenders. Very personal and easy experience.


I've had a lot of friends, and family, use Verterans United. This is what led me here. From the initial contact I was very pleased. My credit counselor helped tremendously. The loan team was amazing. They were responsive and very helpful. When we got to underwriting is where the frustration set in. There a lot of things that could be done way better. Overall it was a pleasant experience.

Jake worked really hard to help us - We appreciate all your efforts
THANK YOU SIR !

They were easy to get ahold of and very patient with me being super unfamiliar with the home buying process. Brad, Josh and Matt were awesome! They kept their word on getting my appraisal done quick so that I knew I'd have a place to live when i got to Texas, and they got me refunded when my first house I got an appraisal on wasn't a house i could buy due to legal reasons with the seller.



My realtor was so impressed with Chris and his team that he will be referring future VA clients to them. He said that it was the fastest, smoothest, and easiest closing he's ever had.

Great rates.
Knowledgeable and quite personable.
You can tell their team is busy, but they are responsive to individual needs.

Veterans United is fantastic!

You're next!
Join the ranks of our 200,000+ Proud Veteran Homeowners nationwide.

I'm a first time home buyer and this process seemed so daunting from an outside perspective. Veterans United took out all of the worry and is a company I would recommend to any veteran.



If you are a veteran, I highly recommend Veterans United. The team is extremely attentive and work hard to get you through the approval process and into your new home in no time. Katie and her team is amazing!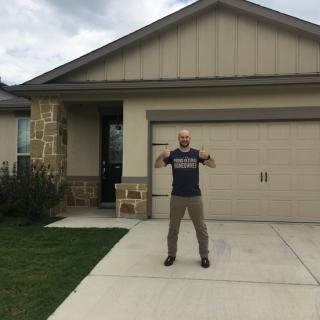 Our Veterans United team were the most helpful group of individuals throughout the long and confusing home buying process. Their communication was top notch and they did not hesitate to answer every question we had. I highly recommend Veterans United for any of your home buying needs!



There's a reason so many of my colleagues recommended Veterans United.


Top notch organization!!! I higher recommend to any veteran.