If you are a qualified, legitimate veteran and you want help buying your home, you definitely need to see these people at VUHL. They will help you make it happen ....... Call them today!!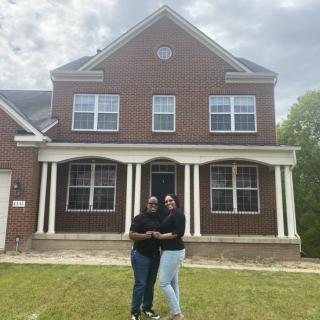 I already recommended Katy to everyone I know. Katy and Danielle were super great they took care of all my concerns and made the process super easy and worry free. This is my 2nd home with this amazing team. If you are a veteran and need a home loan please call the most professional team of all who know everything about your veteran home loan to ensure you get the best loan for you. Call Veterans United I will when it's time for home #3.


It was a great experience! The team is very knowledgeable and were with me every step of the way. I recommend its use.

This experience has been the easiest home buying process I've been apart of. I would highly recommend this company over again.



You're next!
Join the ranks of our 200,000+ Proud Veteran Homeowners nationwide.
My only complaint was being asked for the same information and/or documentation multiple times. My time, just as your workers time, is valuable. With this in mind, why am I wasting my time? Why are they wasting there time? Why do you need my insurance policy 3-5 times? Why does my credit justify not even needing my wife to cosign, but you bother her for the same documents in different varieties? These are just some of the questions I have, all of which without answers.

Veterans United made home buying a easy process for me. The process was so smooth. I would definitely recommend to my friends and family.GREAT JOB! 5 star service!-Kerene

I was assigned a great team to assist me with my home purchase. They were very professional, dedicated, informative, courteous and knowledgeable. Always on point when I had a question. No stones left uncovered. They worked very hard with getting me what was required and in a timely manner. I would refer this team to any person purchasing a home through Veterans United.




Thanks for getting us in our new home!




You're next!
Join the ranks of our 200,000+ Proud Veteran Homeowners nationwide.
I could not imagine telling anybody to use any other company but yours.. Everything went very smooth and it was so easy because of the staff




My Loan Team (Steve Kincheloe, Codi King, Justin Menard) was excellent. The team members were very attentive and professional, and prompt in addressing issues. Steve was exceptional in getting us a great loan. He made the lending process very enjoyable and smooth. Codi worked tirelessly in getting the loan processed. I HIGHLY recommend other veterans to consider working with Veterans United. A++



I would never come back to Veterans United for a home loan ever. They were not responsive to clients needs and communication was poor. Too much stress from lender at the last minute with all the paperwork.
Response from Veterans United
Antony, We are glad to hear from you. Thank you for taking the time out of your day to share this encouraging feedback. Our Client Advocate team is available to discuss your experience, and seek new ways to improve our service. Based on your overall rating, please let us know if anything could have been handled better for you.