The team at Veterans United asked me what I wanted and did not stop at giving the best service possible until I went "home" with a smile on my face. Cant thank these good folks enough for an outstanding result in my first homebuying venture.



Go with Veterans United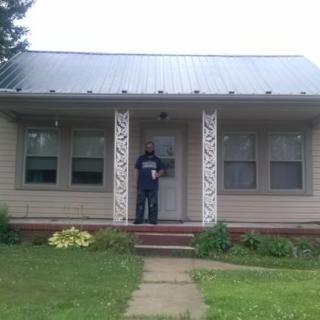 Be prepared for a lot of steps... and remember to be patient. A lot of things about the process may not make sense, but once you reach the end you'll be able to see what those were about. Check your email often - throughout the day - and respond to things from them as quickly as you can to help keep everything running as smoothly as possible.Don't go crazy buying stuff for the new house until AFTER you've closed and gotten everything connected, hooked up and paid for - the power, water, etc. Remember, things can fall through on you until after everything is signed at closing.


As a 1st time buyer relocating from Ca. to Va. taking time off (more than i should've) switching careers, i thought i had jeopardized my chances of getting a home loan much less a house with just 1yr. or less working in my new field.
Angela Price took my 1st call when i was just checking out my loan options with less than 1yr of working, and thankfully she kept in touch even when i didn't to help me get started. Her persistence, and reassurance with Craig that they would work with me was up and beyond what i got else where.
When the ball got rolling their whole team jumped in with all types of resources. As of. 10/9/20 at 15:08 i was a home owner, several $$,$$$ under asking, and attention to detail on inspection got a couple extras that eased my worries. Closed a little after the original closing date, but it was worth the wait.
Thanks again for everything!

Overall, me experience wit Veterans United was very good. The staff and relator team were very attentive and supportive through the process, which were very much appreciated by wife and me. I would recommend Veterans United to those that are seeking a good Team to work with.





My personal experience with Veterans United Home Loans was rather pleasant. I found that they offered the best rates! I shopped around before committing to VU Home Loans and not even Navy Federal could beat their rates! Their customer service was also great. Very responsive and were always helpful. I had a lot of friends tell me that purchasing a home was a stressful process and I can honestly say that my experience was the complete opposite. I closed on my new home within a month of putting in an offer. No delays whatsoever!

I would like for management to contact me regarding how I personally was treated by Will Lewis during this process. As a Veteran that is at the 100% service connected disability, it means everything to me that other Veterans like myself don't get treated the way this man treated me. Please contact me regarding Will Lewis -Jonathan Macias
2404804750
Response from Veterans United
Jonathan, thank you for taking the time to share your valuable feedback. We appreciate the opportunity to research your experience further and learn more about the ways we might improve for the next customer. One of our Client Advocate team members has attempted to reach you. It is our goal to promote accountability within our teams and consistently deliver an outstanding client experience.


If you sell my loan, sell to a local mortgage company


I'd highly recommend Veterans United and David's team.

Real estate is a 7-day-a-week operation. Your agents should be available every day of the week. And they should forecast timelines to help manage expectations. If there's a holiday weekend coming up, lean into it and provide some info on the plan. Especially if a closing date is set for the first day after a holiday. Supervise less experienced agents and provide some assurances to clients/customers that someone is indeed providing oversight.
Response from Veterans United
Nicole, Thank you for letting us know your feelings on your recent loan experience. We try to set proper expectations with our teams when it comes to informing our clients when they will be in and out of the office to keep the line of communication open for all parties. If you would like to share more please do not hesitate to reach out to our client advocate team. Thank you again for choosing Veterans United.



I am a USMC Vet. Veterans United treated me with respect and helped me throughout the loan process. From my loan officer to my concierge to my agent, a super team!



Casey and his team took great care of me through this intense process! Not only did they answer all my question promptly they also would check in with me to make sure i understood the entire process!

The reasons cited above need immediate action and correction. I am happy with where I am not, but could not believe the thing I was warned of happened to me as well. It seems that it must be a trend and we are not the only two people to have this happen.