My team of Haley Denny and JD Parks at Veterans United made us feel special throughout the whole purchasing process. No stones left unturned and no questions left unanswered. Absolutely impressed and thankful for the services rendered!

I have really enjoyed working with Veterans United because of the communication. I have always had any and all questions answered quickly and the entire process has been hassle free. Jerry Simons has been outstanding to work with he has answered any and all of my questions without hesitation. He replies through email, phone calls, text messages. He has never left me just hanging to help me. He has been polite, honest, and just been a delight to work with. He has even , on Friday, sent me an email asking if I had any questions before he leaves his work for the weekend. I have never worked with anyone who has been so person centered. He is an asset to your company. I have asked some silly questions and he has never made me feel stupid for asking. The entire team has been wonderful and professional to deal with. The entire process started around September 9, 2020 and we closed our loan yesterday October 26, 2020. That is unheard of.





Thank you to Mr. Tim and Dawn Peebles for being amazing people and find our forever home!




Ready to see for yourself?
Experience first-hand why 168,818 homeowners give us a perfect score!
Check My Eligibility →


Was very informative at all stages. Only wasn't able to deal with veterans discounts which would have really made a difference


To my brothers and sisters in arms I highly recommend this company as they will go out of their way to make sure that your needs are taken care of. As of home buyer for the first time I had lots of questions and concerns, they went above and beyond to make sure everything was taken care of and that I purchased a home that I truly wanted.






Ready to see for yourself?
Experience first-hand why 168,818 homeowners give us a perfect score!
Check My Eligibility →
Everything was great!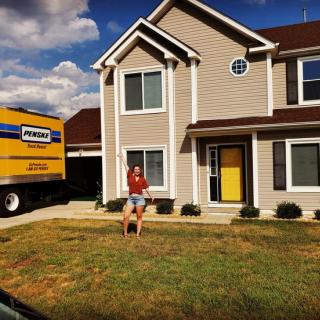 If you are considering a VA Loan company, look no further!I can't brag about Kevin Warren enough! He made my entire experience from beginning to end stress free and easy. He promptly answered all of my questions, explained in detail each step of the process, and kept an open line of communication via text messaging which worked best for me. I have and will continue to recommend Kevin and his team at Veterans United! Give this man a raise!