The entire team was exceptional. My experience from beginning to close was seamless. Excellent communication, professional and friendly. Wonderful home-buying experience. Thank you Veteran's United!



you will not be disappointed. They are a 5-star company.



Excellent experience and process.

You're next!
Join the ranks of our 200,000+ Proud Veteran Homeowners nationwide.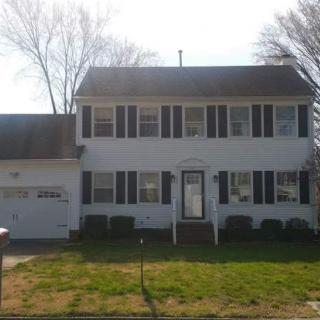 Whether you are ready for a mortgage or not Veterans United can help you. I worked with them for a year prior to becoming pre-approved with their Lighthouse division. Over there Kindra B. was a God scent. Her and I probably sent over 125 emails back and forth if not more getting my credit ready to buy my first home. Kindra was my first experience with Veterans United and a great one at that. I can't thank her enough. She knew all the nuances to improving your score and to achieve the maximum amount of points. Thank you Veterans United for helping me to buy the first home for my family.


This was the third home we've purchased using our VA loan benefit. Veterans United Home Loans was outstanding! This was the easiest closing I've had, by far! It was even easier than dealing with Navy Federal! Nichole Barber and her team are amazing. They were very efficient and quick with responses to questions we had. Whenever there was a new task for us to complete, it was in our task list on our VUHL account, but Nichole and Danielle always sent a text to my phone to let me know that we had a new task, so we could take care of it immediately. The preapproval process was simple and quick, as was everything each step of the way. Nichole made sure to call me two days before closing to go over the final closing documents with us, so we had no surprises. I would absolutely recommend VUHL to anyone who is considering using a VA Loan for a home purchase! I have already saved Nichole's contact card to my contacts to ensure that we can refer our friends and family to her when they are ready to use their VA benefit!



The whole entire process for getting my loan was quick, and everyone I worked with was super helpful, kind and understanding.

You're next!
Join the ranks of our 200,000+ Proud Veteran Homeowners nationwide.



From the very beginning, Josh Schultz was always attentive to our needs regarding buying our first house! Even from over 6,000 miles away, Josh always kept myself and my fiance' informed with the loan process. The website used (My VU) is SO informative and easy to use. The website even kept us updated VIA email alerts for when needed items or to-do items popped up. Adrienne Smith also became involved with our loan process, and she was very helpful, just like Josh. It is clear that our team was very experienced and cared about making a stressful situation more than pleasant!
Our relator, Anna Vidal is absolutely AMAZING! We became very close during the home search. In the beginning, this was a new process for both me and my fiance', so we did a lot of scoping out the homes in the area, taking note of the price points and the locations/neighborhoods -- we scoped for a couple months (all of March and April). We were looking for homes in the 250k-350k range, but wanted something turn key, as we noticed the homes lower in our price range didn't have everything we were necessarily looking for. As our search progressed, Anna was able to know if a home would be a good fit for us and worth consideration. In a matter of 12 days, me and Anna looked (virtually and with a 13 hour time difference) at 16 different homes! We were meeting almost everyday! We had made offers on 4 other homes before we found OUR BEAUTIFUL HOME -- and we are so glad that we got the home that we did! The whole experience, given that we are on totally different sides of the planet and amidst a global pandemic which seemed to have an effect on how normal business is conducted, was just beyond amazing! Looking for the perfect home was always a pleasure with Anna. I really valued her opinion on each home that we looked at and her attention to details, and I am forever grateful for the HOURS upon HOURS that she took for helping me and Nate find our dream home. I couldn't have imagined this process with any other realtor, and I am so eager and excited to finally get back to the States and move into my new home, and greet Anna properly (even if we have to social distance!). Thanks so so much!
Thanks for helping us with our milestone of becoming homeowners!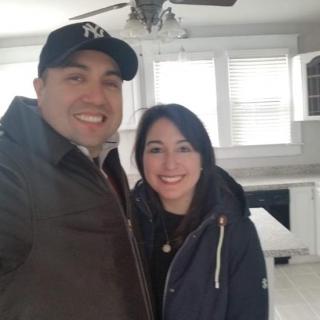 I'm so grateful that we chose Veterans United! We are first time home buyers and had no idea what to expect. Our loan officer, Phil Stroessner, guided us through every step of the process and made everything as easy as possible. We weren't working with a realtor yet, so he even arranged a meeting with a local realtor in the Norfolk area. She was fantastic, and they worked together seamlessly throughout the entire process! Phil was so quick to get back to us, answer questions, and was always thorough in his explanations and updates. He worked on several hurdles to get us into the final closing, and went to great lengths to ensure that we were in our new home before Christmas! We really appreciate all of his team's hard work. Phil is an outstanding guy, and we will recommend him every chance we get! Thank you for everything!