Overall the process went well. We hit a significant snag with underwriting and communication could have been much better with this department.



It's been 28 years since I last purchased a home. This current process was time consuming! I'm self employed and own a small consulting firm and I felt at times like the lender/underwriter thought I was laundering money. Maybe I'm being over sensitive but in my opinion, there's was way too much unnecessary and repetitious documentation requested and perhaps not enough focus placed on my credit worthiness (35+ years of outstanding credit), ability to pay and 800+ credit score. It took 52 days from offer to funding. Regardless, I'm done with this and I'm heading to the Pacific Northwest to enjoy my vacation home.

Nathan Bitner helps you through the process and is great at what he does even if you are a 1st time home buyer like me, Friendly and easy to understand and very efficient at his job!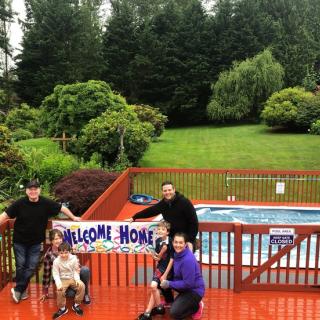 Veterans United was wonderful in walking us through each and every part of the process. Our loan officer Ella is a star in our eyes. She was professional and helpful in areas where we were confused or having any sort of problems. We recommend Veterans United to anyone looking to buy a home, they made it actually enjoyable-even the paperwork.



Joel was very helpful and was quick to respond when I emailed questions.


I feel the team understood the VA loan process, benefits and the details involved. I never felt pressured at any point. They were with us every step of the way.

You're next!
Join the ranks of our 200,000+ Proud Veteran Homeowners nationwide.
First time home buyer with a lot of anxiety over the process of buying a home. My brother recommended Veterans United because they listened to his concerns and made the process of home buying as stress free as possible. Best advice I have taken from him.I would recommend any veteran or active duty military member entering the home market to give VU the opportunity to make your dream of homeownership a reality.


Highly recommend Veterans United to all veterans and their spouses


Veterans United, helped me achieve my dream, when I thought it would never happen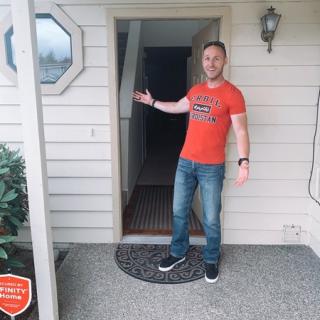 I will be recommending Devon and Zac from Veterans United to any friend/family who are looking to buy a home. I will be recommending Katie to assist anyone with looking for a new home to live in. They're all great and made this process as smooth and easy as possibly could. I wouldn't be in my new home without them.



From the beginning, I was impressed with how quickly Veterans United worked and how personable and supportive they were. I am very glad that we chose Veterans United because they made buying our first house feel easy.

Overall, I couldn't have asked for a better first time home buying experience. Tim and his team (Tanner and Bailey) we're available from the start to answer all of my basic questions to help me understand everything up front. Coupled with an amazing realtor team, my wife's and my first home purchase could only be described as enjoyable.


You're next!
Join the ranks of our 200,000+ Proud Veteran Homeowners nationwide.
Veterans Untied does most of the work for you. Let them!

I highly recommend Veterans United for their excellent customer service and ability to make the home buying experience quick and simple. Their friendly staff and online tools are an invaluable resource for Veterans, especially first-time home buyers.






I started out the homebuying process expecting it to be much harder then it was. Veterans United made the homebuying process very easy. The online tools were easy to use and all of the training videos were very helpful. This was so much easier than I expected. Thank you for helping me buy my first home!


The process to get a VA loan and get you into a new home was very comfortable and easy.