Going down this path for the first time can be a bit nerve racking. Luckily, I was working with professionals and a system that answered my questions and settled my concerns quickly and thoroughly. I would recommend Veterans United Home Loans to anyone looking for the best experience purchasing their home.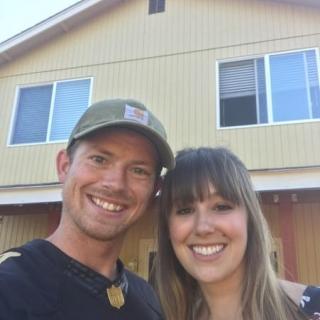 Veterans United made our home buying experience as painless as possible! I have heard horror stories from people who have used other financial institutions and was expecting at least a little bit of push-back, but there was none! Thank you to everyone who helped my wife and I get into our first home!






You're next!
Join the ranks of our 150,000+ Proud Veteran Homeowners nationwide.



I want to thank the rest of the team that was involved in helping me achieve my first home. I should have done this years ago. Most of the people involved we're great and I look forward to future opportunities with VU if need be. Thank you.




Absolutely great experience. These guys had great communication the entire process to help us understand as we went along, and we could not be more happy with the outcome. I would recommend using these guys.

Veterans United provided us with a smooth transition into our new home. The process was easy, communication was great, and the interest rate was out of this world. They provided us with gold star service.


The whole team really worked for me even with illness, inclement weather and a nervous client they performed and got there jobs done to my great satifaction. Big Thanks!

You're next!
Join the ranks of our 150,000+ Proud Veteran Homeowners nationwide.


Overall we are very happy to have gone through Veteran's United for our first home loan.
The process was surprising, due to the "horror stories" everyone always seems to talk about - we didn't have any of those. Every stage of the process was either hassle or next to hassle free. We had most of our paperwork prepared and ready to submit with minimal waiting time. Your home loan team noticed and were appreciative of that fact.
Everything went smooth and quick. At the end of everything we actually looked at each other and asked, "that's all we had to do?"
We have moved into our brand new to us house, and have been working on emptying the numerous boxes we have!
We would like to thank everyone at the Veterans United team that was involved in helping us obtain our home loan!



We were financing a non-traditional 10 acre property with multiple dwellings. After receiving multiple "no's" from local lenders and supposed VA specialists. VU came through!We had recently refinanced with cash-out through VU, but the listing real estate agent wanted us to use a local bank. After pre-approval, the local bank claimed the property didn't qualify and stayed I was unable to carry multiple VA guaranteed loans during the transition between homes.If you ever receive a no answer from a lender, I recommend contacting VU. In my experience, VU has an understanding of our veteran loan benefits surpassing that of any other lender I've consulted.



If it wasn't for the appraiser that put our closing about a month behind we were very grateful for the whole process. We got a great rate and our lenders were really easy to work with. We are extremely grateful for the opportunity to get into our beautiful new home.
Response from Veterans United
Bruce, We are very happy for you and yours on your new home purchase! There are some things that go beyond anyone's control that will change dates, and for that we are sorry. Thank you for taking the time to fill out our survey and letting us know how your experience was with Veterans United.