Joel was very helpful and was quick to respond when I emailed questions.



Robert and everyone else I worked with were great and I highly recommend them to anyone looking for a house and going through the home buying process.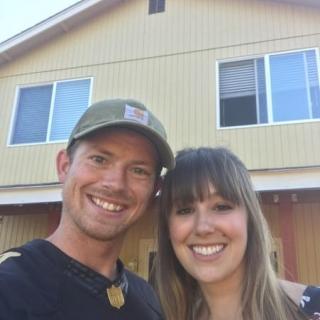 Veterans United made our home buying experience as painless as possible! I have heard horror stories from people who have used other financial institutions and was expecting at least a little bit of push-back, but there was none! Thank you to everyone who helped my wife and I get into our first home!

If you ever have a doubt about the home-buying process give VeteransUnited a call. You can't go wrong!
I am glad I did.


Getting a home loan is a tuff process, but with VU's guidance, they'll get you there.


Very thankful for all that Jeff did for us. We were probably not easy customers (requiring a lot of handholding at all hours and weekends). But Jeff was there for us.

You're next!
Join the ranks of our 200,000+ Proud Veteran Homeowners nationwide.
This is our third time working with David and his team. I can not express how amazing he and his team have been throughout the years. Even we we had a serious problem with the payment site that nearly ruined our credit, Dave was not only able to help finding a solution, he got a VP involved that was equally amazing and fixed everything.Dave Llewellyn for president as far as I'm concerned. Must promote ahead of peers!






I was hesitant to do everything online versus in person at a local bank. The process was smooth and fast. Whenever I had questions they were promptly answered. The process was very easy, even during this difficult time.



Highly recommend going through Veterans United! I would do it over again if I had the chance.

Veterans United was easy to use, the team I worked with was extremely courteous and professional, and every single service I used through Veterans United was extremely helpful. This was my first home purchase and they went above and beyond to make the task less daunting, I could not recommend them enough.

You're next!
Join the ranks of our 200,000+ Proud Veteran Homeowners nationwide.



Veterans United was wonderful to work with. Every person who helped us on our journey was wonderful, and did everything they possibly could to help us understand the process and make everything go smoothly.


Going down this path for the first time can be a bit nerve racking. Luckily, I was working with professionals and a system that answered my questions and settled my concerns quickly and thoroughly. I would recommend Veterans United Home Loans to anyone looking for the best experience purchasing their home.