Great experience and communication all around.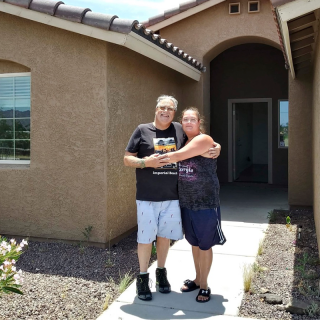 Travis ward was our loan specialist. He did absolutly more then we could ever have asked for he helped us understand what was going on with our loan and we did not have a thousand things to send in for our loan. The whole process went very smooth and quickly we started the process April 13, 2020 and closed May 13, 2020. Fastest home buying ever but worked out perfectly! We love our new home so much!





A guarantee is all you need to here from this team. Veteran united will be in your corner all the way. They got all the tools you need to approve your home search to bank. Don't worry you are in good hand with Veteran United Teams.

You're next!
Join the ranks of our 200,000+ Proud Veteran Homeowners nationwide.



thanks again for all your help with my making everything so easy for me to understand and alk I had to do to buy my house

Casey and his team were always available to help me anytime I didn't understand something or needed something explained.





Overall experience with the Veterans United was outstanding, they removed so much stress and anxiety through this entire process; especially, being that this is my first home. Overall, the entire Veterans United team that I worked with was phenomenal.



To all my fellow Vets. You earned it, now go get it. Vets Mortgage "Mission Accomplished".






The home buying process is a pain but veterans united came through.

I reccomend VU. Just be sure to be proactive during the process.