Worst experience of my life. Cost me money, wasted vacation and the mental stress alone dealing with Mark is enough to make me urge all of my military families to stay far away from Veterans united. Almost lost the house because a VA Loan Specialist didn't know all the VA rules. Ridiculous
Response from Veterans United
Matthew, we thank you for sharing your feedback openly and for giving us an opportunity to learn more about your experience. We would like to learn more about your experience if you would like to. While we cannot change the experience you had we are committed to accountability and furthering our ability to provide an outstanding client experience.
Excellent and fast would recommend to any veteran.




Veterans United made buying my first home very easy and helped every step of the way. I cannot say enough good things about VU and especially Will McCullah. Will went above and beyond helping my family get our first home.Will is AWESOME! Will made the entire process very easy and me and my family will be forever grateful to Will. He was incredibly responsive and very helpful. Any time I sent him an email, I had a response within minutes. Thank you Will for everything you did for my family.

Recommend with out any regard. They walk you through every step. This was my first home purchase. My wife and I could not be any happier. They always thanked me for my service.





Thank you so much for making my purchase as easy as it was, great team.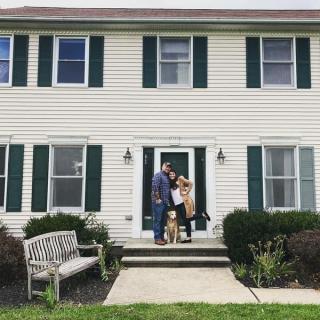 We still can't believe we own a beautiful home all thanks to hard work and support from Veterans United. Veterans United is staffed by people who have a family oriented approach, and that is always a breath of fresh air. The day of the closing we even got a surprise gift from our finance officers team, we were amazed how thoughtful everyone was.



I want to thank Joe's whole team for what you guys did for me and my family!!! Made this experience super easy & fun .... a team like this is what you want Representing your cooperation great job great team very experience thank you so much for everything you did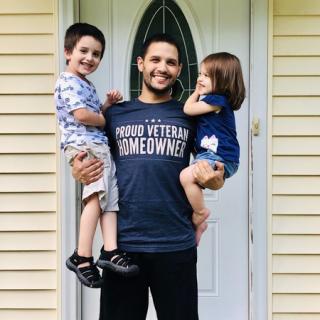 Don't pick anyone else but this team. The Perfect team to achieve your goals. Andy and his team are absolutely amazing. Answered my questions with so much detail and helped me through the process making it super easy to understand. I would recommend them to anyone I possibly can to receive perfect service


Veterans United is exceptional to work with. Not like some where it's just a number these folks care about making the buying experience a world class event

I recommend this company, but if you receive Lynn Heath as your loan coordinator I would request someone else before it's too late. The company is great benefits, but your loan team can make or break your experience. My experience was a lot more stressful and hectic than it needed to be. Communication was poor if there even was any at all. I had to call customer service 2 separate times to complain just to get my loan team to do their job. I would ask questions and not get answers, or get incorrect answers. My team made me feel like I was a bother to them on many occasions. They made mistakes that I had to spend hours fixing. If you're going to use this company, make sure you learn about your loan team first and read reviews on the members.
Response from Veterans United
Kelly, we want to thank you for your honest feedback on your experience with Veterans United. We know that the loan process can be at times very stressful and that communication is a vital key. We will always strive to keep that door open to any and all questions that the client may have. If you would like to discuss further your experience, please reach out to your Client Advocate team at Veterans United. We thank you for your service and for choosing Veterans United.
Be patient! Stay optimistic.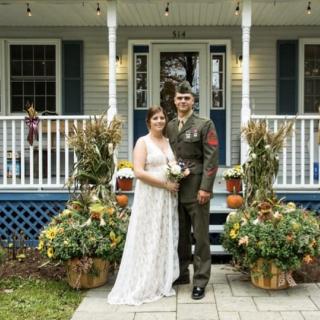 Veterans United Home Loans was absolutely the best decision I have made. The team I worked with was phenomenal and always more than accommodating to my requests and strange work hours. They were there to reassure me at all time when the daunting reality of home buying got the best of me occasionally. Always timely and always a pleasure to talk to. Every person that worked with me was very friendly, compassionate, and positive. I could tell they were hard workers and had a love for what they do.

This was our second home purchase with Ross from Veterans United. He was exceptional, and because we sold our home before contracting for the new home, we were concerned we would not yet have a home to move into. Ross was able to ensure we could close on the same day as the sale of our home in less than 30 days!


We had a great experience with VU. I encourage all veterans to take advantage of VA Home Loans. We LOVE our new home.