The experience that I had was a good experience from the beginning to the in I was anxious and nervous but I was assured that they would take care of me and any questions and concerns I had to just email or call they will be there to answer.

The APR was one of the few good things about this experience. Seemed to be a lack of communication on the lender side between coworkers. We have bought and resold seven properties before this one, and this was by far our worse experience. The fee we was charged definitely did not match the service that we were provided...i will not recommend anyone to veterans united.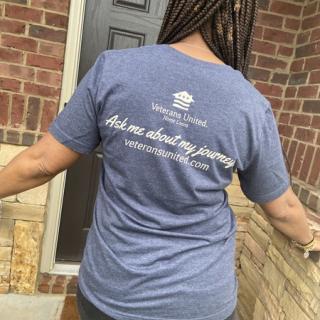 The moving team prepared me for my utilities & entertainment. They were always pleasant to talk with. I recommend you use their services. Jess was so amazing to work with.She answered all my questions from the beginning to the end no matter what the question was. I really enjoyed the video Jess sent me letting me know I have the final approval & clear to close. It was nice seeing a live face. lol! The team assisted me as well. They were all amazing! I didn't think I qualified but I had nothing but positive results. I will always recommend VU to all my fellow veterans interested in buying a home.


I will never ever use this company again and I will inform other not to use it as well.




I do not believe that I would have been able to complete the purchase of my first home without the help of Mr.Brooks and his team. Thank you, from the bottom of my heart, for such refreshingly exceptional service.




Both my loan officer and my realtor were fantastic. They should honestly team up more because they made my homebuying experience excellent


best company I have dealt with in a long while in regards to customer service.


My experience with Veterans United was seamless and smooth, could not have asked for a better team!


You're next!
Join the ranks of our 200,000+ Proud Veteran Homeowners nationwide.

I heard about Veterans United from a friend and decided to research their rates and reviews. I was surprised I had not heard of the company before now. I had planned to go with a traditional institution that focuses on military families and VA loans. But after talking with Kyle, I switched tracks and I'm happy I did so.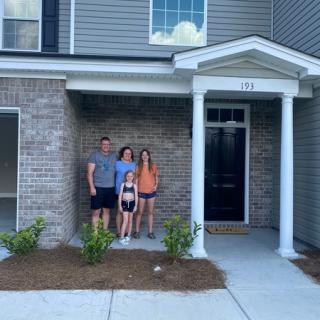 The ease and convince of buying a home through Veterans United is surpassed by none. While several of my friends were buying houses and describing all the headaches their lenders were causing for them I was boasting about how smooth everything was going with my lender Veterans United!

We were overwhelmed with the ability to get a VA loan. It started off good and ended up great. They worked with us on all the twist turns that came with picking and buying the right home. We always felt that they understood the direction we were going in and encouraged us to continue our choices. We are so grateful for this opportunity to spend the rest of our life in this new home which would have been impossible with our Clay and his outstand team.



These guys are great!! Second house that I have purchased with Tim and his teams help.