If your a Vetran and need a VA loan you need Renee Young. She will work with you and answer any questions you have and get it done quickly.


The VU recommended me the best realtors! Heather Eisman and Lauren Hermes were so awesome. I had a realtor prior to asking the VU team for a recommendation and needles to say their recommendation saved me from an awful experience. I'm really happy with my overall experience, the service provided was overall phenomenal. Everyone I encountered over the phone with VU was very pleasant.

Veteran United will work with you all the way and treat you well, Thank you Gerald.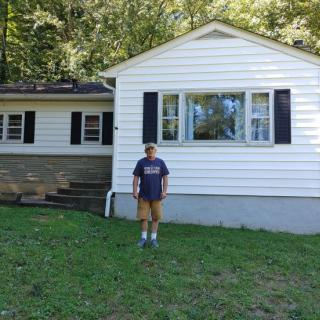 Just do what they tell you and you will. Get your dream home. Thank you for getting me here I am the happiest that I have ever been and veterans united did way more for me than probably anybody else that they helped in am not that good with today's technology, but they guided me thru it. And made it easier for me to do what I needed to carry on thank you very much.

The communication was awesome. The availability of each agent by email, text or phone number was outstanding. I felt more like family, than as a customer.





You're next!
Join the ranks of our 200,000+ Proud Veteran Homeowners nationwide.
Great job


Would highly recommend to first time home buyers especially. Excellent communication. They work very hard for you and take alot of the headache and stress out of buying a new home.


They really done a great job getting us into our new home in a record breaking amount of time


Veterans United is the way to go. They got me a great interest rate and really worked hard to get me a house that would fit. I didn't start looking onto getting a house till mid July. I closed on 9 September. When I found the house that I fell in love that got all the paperwork done in less than a month.




You're next!
Join the ranks of our 200,000+ Proud Veteran Homeowners nationwide.


My fellow veteran vu can make it happen!




Danny and Markita from the Columbia Missouri office provided me with top notch service throughout the home finding and buying experience. They quickly responded and answered the endless barrage of questions from me with patience and professionalism. They kept me in the loop with text messages, emails, and phone calls so I was not left wondering. A lot of companies say they are customer focused, but I'd put Danny and his team up against the best in the business. Best experience I've had with ANY business in a really long time. I felt like I truly mattered to them, not just another loan application. Danny GETS THINGS DONE and I will, without question, use his service again if I find myself looking for another home. I was skeptical at first about the all of the positive reviews I read online about VU, but they are true. This is my third home buying experience, Danny and his team has set the bar for customer service in the mortgage lending industry. The VU website is user friendly, even for those with little or no computer skills. It is easy to see what documents are needed from you, submitting documents, and to see the status of your loan. I don't hand out good reviews easily, but this team deserves it.



Thank you Veterans United! Great overall experience!