This home purchase was a big deal because of the global pandemic of 2020. Despite the federal and state governments curtailing services to everyone Veteran's United remained steady and reliable. I kept seeing walls to success they kept knocking them down. They never lost sight of our ultimate goal of buying a home and never used the Pandemic as an example excuse for not accomplishing a deliverable. Upon reflection the federal and state governments almost eagerly allowed the pandemic to create failure and nondelivery of services. It was nice to see that veterans United stayed on mission and extended every courtesy.



I would absolutely recommend Veterans United to anyone looking into a VA home loan!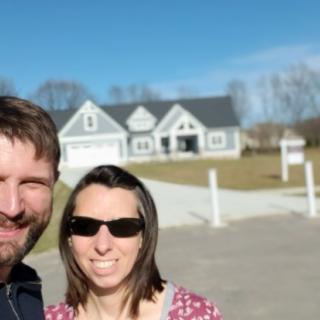 I would highly recommend doing business with Veterans United. It's clear they want the homeowner to succeed. They will expect a lot of information from you--provide that info and rest assured your loan team takes their responsibilities very seriously. My loan team, Brad Strubel and Kimmy Sanders were always there to explain every step and answered every question my wife and I had. We had many conversations during the process and all were positive, reassuring and professional. Also, the online interface was very intuitive. It was extremely easy to follow the process and meet all of my suspenses. Thank you for connecting with my Wife and I with our dreams!

We now have the best home we ever owned, a large part of this is due to Veterans United. The process was seamless from start to finish, what a way to thank a Veteran!

This is our second va loan that was handled by Veterans United. They're an awesome company.

They went above and beyond.


I have nothing but positive things to say about Cody and Corey within this journey of purchasing our first home. Sometimes being a newly retired or separated veteran of the military can have unwanted stressful factors but buying a home and going with Veterans United wasn't one of them and I thank them for that.

You're next!
Join the ranks of our 150,000+ Proud Veteran Homeowners nationwide.

Very easy, very knowledgeable and although things seemed a little redundant at times it was all to protect us in a major investment.

Veterans United and their team made my home buying experience simple and easy. They were friendly and professional the whole way through.

Great service, explained everything to us each step of the way. Thanks again team!


Yea ill recomend veterans homebuyers

I would advise if you see any changes with your closing disclosures, dont let your loan officers wait until the end to answer questions. My initial disclosure had me a coming to closing with 70 dollars. By time we finally made it to the end, it was thousands more, and I am a disabled vet. The process is fast, but it slowed down once work needed to be done. Take your time, and make your officers and real estate agent earn those commissions. Make sure they are clear when they are rearranging charges and discounts.
Response from Veterans United
Glenn, We would like to thank you for informing our team of your loan process. We strive to train our loan officers to answer any questions throughout the loan from beginning to end that you may have. We strive to build a great line of communication on all sides. If you would like, we can open a door of discussion on your loan and help assist with anything moving forward. Please feel free to reach out to our Client Advocate desk to help. Thank you and thank you for your service.


As a Vietnam veteran the crew was extremely patient and helpful for me. They guided me through the process that I wasn't able to understand at times

You're next!
Join the ranks of our 150,000+ Proud Veteran Homeowners nationwide.



They're fair and will get you a good deal


Sara Price was a priceless treasure to work with. When circumstances changed she handled the changes with ease and kept the process rolling along with ease.

Overall outstanding experience. Willing to go that extra mile to make sure they all the answers for you

Veterans United was outstanding in responding to questions and very timely in providing guidance throughout the home buying experience.

Great overall experience!