It was a pleasure working with everyone involved in the transaction! It was quick and painless! Much easier than I anticipated!




My entire home loan was done over the phone, emails, and an account on Veterans United's webpage with only 1 page I had to print and sign then scan back in. The agents I had the pleasure to work with on the phone were actual working people that seem to actually care about the customer. There were a few up's and down's, but in the end they managed to make the numbers work and I now have a beautiful big home for my family. If you are a Veteran, definitely look into using Veterans United. You can't get a lower rate anywhere else.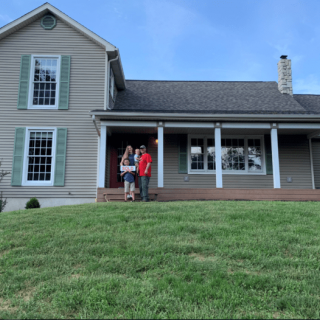 There is no bank we would give a higher recommendation for in regards to our veteran home loan process! They are ON TOP of it! They never became frustrated with my daily abundance of questions. They are all courteous and professional and you won't find anyone who works harder to help you! VETERANS UNITED FOR LIFE!






You're next!
Join the ranks of our 150,000+ Proud Veteran Homeowners nationwide.


Nothing but good things to say. Went seamlessly.

A big thank you to my Veterans United Home Loan team. Now I'm a very proud first time home owner.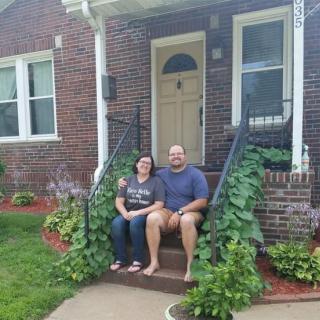 I had no idea how easy it was to buy a home. As a first time home buyer, I thought the process would be long and tedious but Joe Ferling and his team made it simple. Joe would stay on the phone with me to answer all of my questions and he always stayed positive and cheerful. He kept me in the loop when things were moving forward and let me know what to look out for. Everything is done online, which I truly appreciated. The list of To-Do's was also very helpful. I will always recommend Joe to my friends and family. Thanks for all of the help!


I greatly appreciate the timely matter in which the houses closed. Now it's been about 4 days I. The home moving in for those days. The air conditioning unit has not been serviced yet as supposed to be. There where repairs being done on the house as we came to the house after signing the closing paperwork. I do not point the finger necessarily at VU due the sheer negligence of the company who flipped this house. However it does feel like these things should have been done Or addressed before closing on the house especially servicing the ac unit due potential issues we are starting to see with the house being fairly hot with ac running on full. I am just concerned these issues with slip through the fingers and we may end up on the wrong side of home warranty standards as va home loan requires. There are also sub standard fixes that we asked to get done which where done very poorly and such as plumbing the the full bath. I will be persistsnt till these matters are addressed. Again I do not blame the awsome staff at VU but I sincerely hope these things get addressed in a timely manner.





I'm so up on the fence about what to write. First, off I can say that Veterans United did come through an got this loan approved. I guess that's the most important thing. At the very beginning everyone on Kalebs team were awesome an right on point. After about 3 weeks into the loan process is when things started to lag an become stalled. Now I did get my house within the expected closing date, which I assume that's the most important thing. Here's where I'm confused an torn between all this. If your like me an have OCD an want to be kept in the loop about everything than Veterans United might not be for you. The last 2 weeks before closing were an absolute nightmare. I called, an called an sent emails with almost zero response 90 percent of the time. Kaleb was the one to always calm down the fire, which is good, but if your wanting to talk to anyone else on your loan team than I'd say just forget about it. Deena, an Joe were amazing at the beginning but over time I think they started treating me more as a burden an not a client. You literally have.to beg these people to talk to them an get updates on things etc. If your like me an those things are important than I would say these arent the folks for you. Overall the loan was done an I did get the house of my dreams, which is the most important part. I just have a problem when it comes to lack of communication. I'm glad its done, an the chapter is closed. Time to start living life an sweeping this small stuff under the rug.
Response from Veterans United
James, Thank you for taking the time to inform our team of your loan process. We never want our veterans to feel as if they are a burden at any point in time throughout the process. We understand that the loan process can be at times stressful, and communication is key to help remedy that. We want to let you know we take these surveys seriously and commit to improving all aspects of the process to assist further veterans. We are happy that the loan was funded and you are now in your dream home. Please feel free to reach out to our Client Advocate team if you would like to discuss further. Thank you for choosing Veterans United.

Veterans United is the real deal.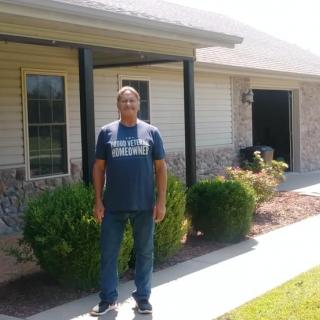 Working Veterans United team has by far exceeded our expectations when it came to buying our first house. They were quick, professional but concerned and caring. They kept the whole process moving forward in a timely fashion. We are still in shock how fast we became home owners!! Thank you Veterans United for helping us buy a home that we always dreamed of!!

Huge thanks to the entire Veterans United team that worked hard on making my wife and I very comfortable throughout the entire process. I just told my wife earlier, I honestly can't imagine anyone better to have gone with than VU. We are extremely happy and will ALWAYS use VU in the future! Thank You All, Jarrod and Mika Barrett