I would say that the rates offered by Veterans Umited were the major reason we went with them. I found the proceasing was a bit cumbersome and felt disorganized at times with multiple request strings to navigate the underwriting phase which cost us money with a last minute well test request. It almost seems like they offer a very gracious prequalification and then shift the burden for meeting it to us instead of basing it on knowledge before hand. Overall the people we dealt with were good, but no one ever answers your calls. Its always leave a message amd they call you back. The process needs refined I think to make it less knee jerk feeling along the way. This is my most process intensive mortgage of three in the last 20 years.



The amount of paper work and data was overwhelming.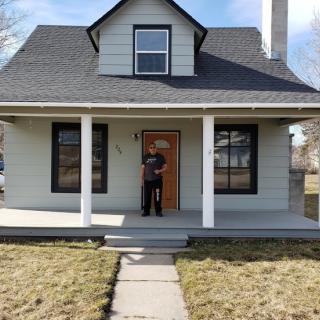 Thank you Josh for all of your advice and suggestions during the process. Veterans United should be proud to have a stand up guy working on their team. Thank you. The only suggestion........Veterans United should test the knowledge of the Realtor for VA criteria for move in ready houses. This alone would speed up the process and create less stress for the Veterans applying. Thank you




We could not have been more pleased with the service and thoughtfulness of Brandon Worthington and his team! They were outstanding in every way.Thank you,
Tim and Jess Shuler



VU made sure that we were able to purchase our dream home and dealt with all the VA nonsense for us. It was a great experience.


Underwriting review required us to jump through many bureaucratic hoops, and were worded to sound like it was our fault the loan process was not proceding. They need some common sense.




Veterans United has a lot of responsibility taking on lending for Veterans. My experience with them is that they take there job very seriously and know what it takes to deal with vets and help them achieve their goals. Veterans United is a top notch institution.

Very happy with the new home and the mortgage arrangement


You're next!
Join the ranks of our 200,000+ Proud Veteran Homeowners nationwide.

The portal was very helpful and a great tool to navigate.

Buying a home is stressful yet exciting. Veterans United help ease the stress and got my family into a home in a timely matter. They did a great job and we are so happy to have a place we can call home.



A big thumbs up to Kathy Monnig for making the whole process. Breeze.

Actually care instead of Laissez faire attitude.
Response from Veterans United
Dale, Thank you for sharing your honest feedback on your recent loan experience. We would like to learn more about your experience and see how we could improve our services for future veterans. Please do not hesitate to contact your client advocate team at Veterans United to assist you further. Thank you for your service.