I have recommend Alberto to close friends and will continue to do so.



Casey and his team were always available to help me anytime I didn't understand something or needed something explained.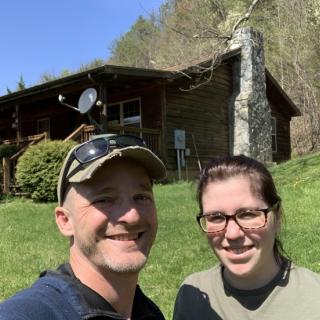 My parents couldn't never afford to own a house and here I am in my living room. My living room! Growing up in apartments and moving every few year and now I have a house. Stable house that I own. Words can't describe how good this feel. The team have been awesome and even with the Covid crisis going on they didn't miss a beat. I want to thank the team that pushed this through so we could close before it cost us more.




I bought my first home using Veterans United. I did this at a time when in my life that was less than ideal, due to work, pandemic unknowns and a crazy schedule. Buying a home was explained to me as something exciting and overwhelming all at the same time by family and friends... this was not my experience..I just experienced exciting moment after exciting moment. Veterans United took care of absolutely everything and streamlined the process. The website makes knowing your next task to complete incredibly easy. Bob will also break down all the numbers on a specific property. He did some magic of what he expected my payments to be on a home and to be honest, he got it within a few odd dollars. There are some seriously hardworking and brilliant people at Veterans United and I cannot recommend them enough. I have my dream home and peace of mind, I was able to focus on other aspects of life and not stress about the home buying process.




Veterans United from beginning to end made this whole process extremely stress free and easy specially when I was afraid it was going to be stressful. My loan specialists Derek Kriegshauser and Matt Brandt were with me for every step of the way, always reaching out and updating me on the progress of my application.

Call constantly to keep your account updated and moving. They do not communicate well. Be prepared to provide lots of verification on your own, they do not put in much effort to help you, & you will be going back and forth with items for you to provide..
Response from Veterans United
David, thank you for allowing us to get information about your current loan experience. We wholeheartedly agree that a strong line of communication should be established and set throughout. We always try to set that establishment from start to finish. Although we cannot change what had happened we would like to learn more from you. This information is extremely useful to assist future veterans. We thank you for your service and thank you for choosing Veterans United.
Between Brian and the amazing team at Veterans United and our amazing real estate agent Angelia, the home buying process was wonderful. I highly recommend Veterans United!



Don't do it.
Response from Veterans United
Kasius, we would like to invite you to reach out to your Client Advocate team here at Veterans United to discuss further details on your recent experience. Providing information to our team will help us assist in training and education that will better assist further veterans. Thank you and thank you for your service.
VU guided me through my home buying process from beginning to end with the most professional and knowledgeable staff. They were extremely responsive to my needs and the online website made the process extremely easy! Will definitely use VU again in the future!




Helpful even when I didn't quite know what I was doing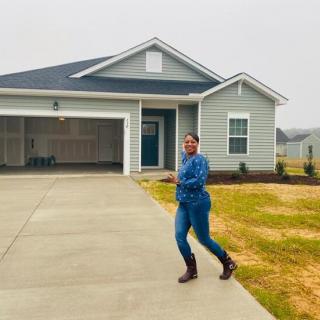 Jon and his Team made the home buying process easy and seamless. The Team listened to my needs and expedited the process in just a little over 30days. They were available to answer questions. As a first time home buyer my experience was amazing and stress free.
Thank you Jon and Team!


Amazing experience from beginning to end. We are both very appreciative of JB and his team for making everything easy for us. We were able to get approved and close on our house all in the same month which I would have never thought possible. It really wouldn't have been without all the support provided by everyone at VU.

The staff was professional and polite. They had a few incidents that delayed the process multiple times. Overall got the job done and was respectful.
Response from Veterans United
Christian, Thank you for your great feedback. Our teams strive on these types of experience to help us move forward with assist other veterans and their VA loans. Thank you again for your service.