Kayla prewitt was great toward me and my extended family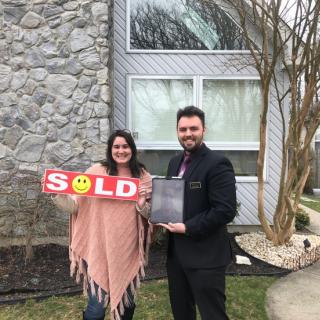 So I couldn't have asked for a better loan team then Terri Behrens and Jackie Cox. By far outstanding during the whole process. Terri was able to answer any and all questions I had while making the whole thing super painless and stress free. Even more so since I am in the Navy and stationed overseas at the time during the home buying process. She worked with me and hooked me up with the perfect realtor and got me in a home for my return stateside. If I could give a higher rating then 10 I would. Already recommend them to my friends, and will definitely use them in the future.





Very good staff, informative, keep you updated, was happy with whole process.

You're next!
Join the ranks of our 200,000+ Proud Veteran Homeowners nationwide.
Sydney is amazing. I was a pain for most of the home buying process. Sydney never showed that she was frustrated with me. She answered all my questions and I had a lot of them. Sydney also has a calming professional way of addressing all concerns. I felt like a family member was helping me with the loan. If you want a loving, smart, caring team to assist you in buying a home, Sydney, Samantha and Veterans United Loans is the way to go.


Great service. Thanks!!!


" Just Outstanding" Great Experience working with my Loan Team!! Ryan & Justin were Awesome!! Very Smooth Process and my Team worked in Sync with me to get the Deal Done!! Highly Recommend Veterans United!! " Best of the Best Lenders in handling V.A Loans! No one Compares!! I tried other Lenders and didn't like the way I was treated!! When I spoke to Ryan, He was Genuinely Upfront and made me Comfortable right from the Start!! Great Relationship with my Loan Team and my Closing Date was on Point!! Extremely Satisfied!! Well Done, A+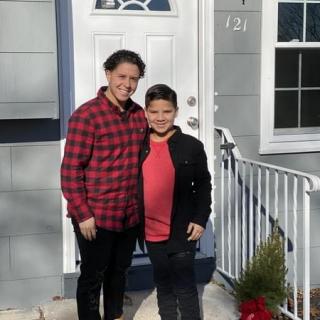 As a first time homebuyer I was very nervous about the whole process. Working with Jaimie & her loan team was a blessing. They answered any questions I had via text, phone, or email very professionally and quickly. They made this experience for me so easy and walked me through every step of the way. I would recommend them 100 percent! Amazing Team!


As a first time home buyer, my loan specialist did an amazing job making the process easy and understandable. Veterans United cares and helped me get the house of my dreams!


As a first time home buyer I was very pleased with Veterans United. They made the entire process easy and explained every step of the way. If you are looking for a home loan especially if you're using a VA loan I would definitely recommend them.

THANK YOU !

You're next!
Join the ranks of our 200,000+ Proud Veteran Homeowners nationwide.



Ask for Jody Overacer and his team they are the best and you will get positive results






If it were possible, I would give Veterans United a higher rating than 10. The whole VU team was amazing from beginning to end. I would highly recommend Veterans United to anyone looking to buy a home