If I had to purchase another home it would be with Veterans United.!!

Outstanding customer service. If I could give an 11 I would.

I will absolutely use Veterans United for future home purchases.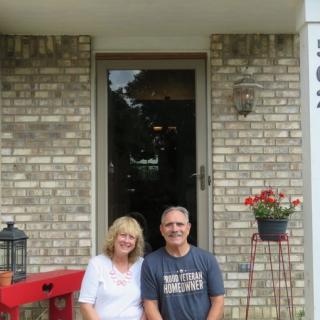 Absolutely would recommend Veterans United to any vet who is trying to decide what lender to use. I would like to take this time to thank Veterans United especially Travis Ward and Desi his assistant for all their assistance in helping me and my wife Beth acquire our new home in Delaware, Ohio. They were with us every step of the way in this process. We were kept updated constantly. Any and every question we had was answered quickly and accurately. I would encourage any veteran that is in the process of buying a home to give very serious consideration to Veterans United. You will not be sorry.

I would recommend Jason and Veterans United to anyone that loves great customer service and peace of mind. I didnt have to worry about anything!! You guys rock!! Thank you so much!


Great

I have already recommended Veterans United to my Battle Buddies.

Very effective, detailed and knowledgeable of the loan process

You're next!
Join the ranks of our 200,000+ Proud Veteran Homeowners nationwide.
The second time I have used veterans United. They made the experience as painless as they could. I hope I get another shirt!

I am so thankful to have called Veterans United for my home loan. Moments after applying I received a call from Chris my loan specialist and then I was connected to Mike a fantastic realtor. He was so patient with me until I found the perfect home. They were as invested in finding and financing my home as I was!! Couldn't be happier!!!!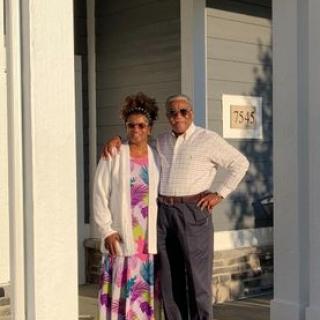 Veterans United cares about veterans and servicing their needs. I would recommend them to my family and friends. Very short and timely process. My wife and I are very pleased with Veterans United. During the process, the whole team did a great job keeping us informed every step of the way. From start to finish, we experienced professionalism and very smooth closing. Thanks, Veterans United for a job well done.




The service was great for the first 50% or so. After moving to underwriting, I could never get ahold of anyone. I left voicemails, called several times a day, sent texts and emails. If I got a response, it was via email at 9pm. Closing ended up being delayed three different times and the rep was not communicating with me or my realtor. I had previously recommended a friend to Veterans United, but I have since called to redirect them and avoid the hassle.
Response from Veterans United
On behalf of all of us here at Veterans United, we want to thank you for providing honest feedback around your loan experience. Wesley, we value your patience and commitment to sticking with your loan specialist. We know well how it can feel to resolve numerous underwriting requests as required for the VA benefit. If you would like to review these with our team, then please reach out to one of our Client Advocates to discuss.

I would recommend Veterans United to everyone!!!

Overall, the team was helpful with any question that I had and was prompt about returning phone calls.

The best homebuying experience I've ever had. I can only imagine that Veteran's United Home Loans has a significant company in size, but I couldn't help but feel like I was their only client. They were always immediately responsive and went out of their way to make my experience special. I can't thank them enough. We are now in our new home on our patio overlooking the lake and life couldn't be better! Thank you Rett an Veteran's United Home Loans! You rock!



Very pleased with the entire process. It was overall very smooth. Thanks

From start to finish, this has been awesome. Until I came across the Veterans United website, I never realized how close I was to being able to provide a home of our own for my family. I've always wanted a home of my own, but never got serious about it until you guys showed me it was possible. My loan officer worked diligently and walked me through this every step of the way. 3 days as a homeowner of a perfect home and I still can't believe it. Thank you to Stacy and everyone at Veterans United for all your hard work. You made a lifelong dream come true!


I would recommend not only Veteran but anyone that's looking to buy a house to look into veterans united they are go out a way to make it easy and very easy to understand and work with you again I really appreciate everything they've done for me

Five stars!!! Your company absolutely proved why you're the best in the business. Keep up
The great work to make veterans home owners. You are making us veterans feel so appreciated and loved. Thank you.