They helped make our dreams come true by walking us through the steps needed to buy our new home.



If you're not using Veterans United to purchase your new home, you're missing out on an amazing experience. The loan officers are very knowledgeable about how VA loans work. They give you a whole team to work with you, so there is always someone available to answer your questions. Their customer service is second to none. Go for it you will not regret it!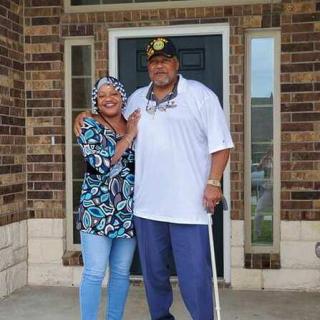 To apply for a loan through Veterans United was the greatest thing for me. My wife and I are over whelmed with joy and grateful .I thank each and everyone there for helping us make our dreams come true. Seth and his team made our home buying process such an awesome experience and I encourage anyone who's in the market for a home to try Veterans United FIRST


My team was great. I was amazed at how smooth the process was with VU as opposed to other places I looked into for a VA loan. I would 100% recommend VU to any veteran looking to purchase a home! Great customer service, always maintained me informed of every step, and guided me through the process that would have been so much more overwhelming otherwise. Because of my designated team, I am now a proud first time homeowner!!!

No more comment


From the pre approval to the end was just great

You're next!
Join the ranks of our 200,000+ Proud Veteran Homeowners nationwide.




My experience with Veterans United (Joel Gigler) was a great one. He answered every question and stood by my side every minute of the way. This was my first home buying experience and if I ever bought another home I would ask for him. I think that he had exceptional customer service. I will recommend him to others.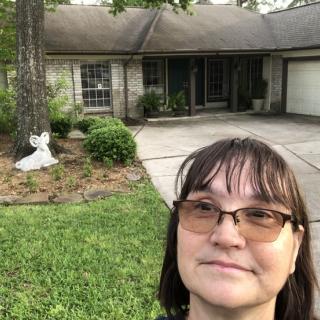 This is my second time financing with Veteran's United. I liked the smoothness and ease with which my financing proceeded, both times. Luke and Kate, my team, both provided EXCELLENT customer services. Never had to wonder where I was at in the process. Any questions I had along the way were answered quickly. It was like working with Batman and Wonder Woman. Hopefully this home will be my forever home. But if I find I need to buy again, I'll be back for round 3 with VU. If you're considering VU for your financing, take the leap - you'll be glad you did!! (very satisfied, repeat client)


They answered every question I had and also took me step by step without missing anything. So my experience was outstanding by my team and the realtor they recommended.


Moya & her entire team have been amazing! This is our 2nd time going through this process with her and it has been awesome! Always answers any questions we have amd has always gone above and beyond to ensure we were taken care of!

Need to be more hands-on with customer.

I researched online and thought I had selected the right people to help in my home buying process. Many times I wish I had researched more and gone with a different company.
My real estate agent, Dani, saved my view of Veterans United.
Response from Veterans United
Patrina, Thank you for informing our company about your recent loan experience. We would like to learn more from you if you would like to discuss further. We value customer feedback to better improve our process. Every loan is different, so we look at every situation with close eyes to ensure that our process is accurate. Please reach out to our Client Advocate team to help us learn more. Thank you for your service.

The Veterans United team consists of a team of professionals that were key to assisting in my loan process. They not only facilitsted the VA loan process but also provided credit guidance, advice and tips to assist in negotiating the process.

I've heard stories about how draining the home buying process can be. The experience with Veterans United is simple and everything flowed well. The website made everything a breeze and the videos helped with knowing what to expect

It was soo easy. Doing everything online make everything easy and faster



VU and their realtor program made buying a home from out of state very easy. They matched us with an amazing realtor, and our loan officer and his team were also amazing and so easy to work with!