VU is an excellent opportunity to take advantage of VA housing benefit. Staff is professional, and do their best to support Veterans like me and my daughter.

Thank you Brad and thank you Veterans United.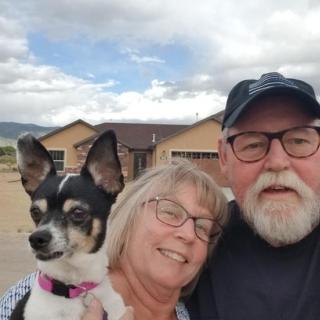 As a 68 year old Vet having never using my VA loan benefits before, I was a bit skeptical on what to expect...sure glad Bobby Moss answered the phone when I called in. He made the whole experience worry free & walked us through everything. Bobby & his assistant, Jennica, are true professionals & have the perfect personality & temperament to be working with our Veterans...CONGRATS to team Moss/Gomez!!!



I have enjoyed working with Veterans United. They have been great, but more so Brad Strubel in particular. He went above and beyond and was always there when I needed to get ahold of him. He was meticulous in his work and made sure everything went through smoothly. Thanks Veterans United, thank you to the Shelby Palmer Team, and thank you to Brad. If it weren't for all of you I wouldn't have a house I love. Thanks again!

Call at once Steve and his team will take care of everything. Also a special shout-out to Shan I do believe my file gave him & Steve a challenge I do appreciate everything they did for me and my family. Thanks Again Stay Safe.

Friendly, great personalities to work with. They were forgiving and patient with my forgetfulness. Kept in contact with me through the entire process. The app was easy to work with, to get things accomplished.

You're next!
Join the ranks of our 150,000+ Proud Veteran Homeowners nationwide.

Kyle and Megan worked as a team to make my homebuying experience so much easier than I expected. I'll definitely recommend them personally to veterans I know who are looking to buy a house.




Any veteran needing assistance in buying a home will be blessed using Veterans Untied and Rob and his team..!



The entire process was smooth and fast!

From start to finish, quick, efficient, and responsive. Terry, Anthony, and Bridget were knowledgeable, respectful, and on point. 2.75%!!!!! Amazing!!!


You're next!
Join the ranks of our 150,000+ Proud Veteran Homeowners nationwide.


Chris Campbell my loan officer work hard for me he was able to get my percentage rate down lower than anybody had even talked about and he was able to get the closing right on time he was always there to answer any questions that I had and if he did not have the answer at that time he would research the question and get back with me with the answer you can tell Chris likes his job because he's good at it




Second to none!


Literally Aaron made my family's dream of finally owning a home again come true. Without the hard work of Veterans United and Aaron himself this deal was never going to happen. I can't stress enough how awesome the experience was.