Everyone moved quickly on the closing of our new home.



Every one on my team was outstanding I love the personal touches. It sure made things easy to have a list of contacts for all utility and entertainment contact in area. Thank you again for helping us get into our forever home.

Started the process when we weren't in the best financial position for a mortgage, but the team was very supportive and more than willing to help and now my family has an amazing home.






You're next!
Join the ranks of our 200,000+ Proud Veteran Homeowners nationwide.



My loan team, Rob and Kelly, at VU was fantastic. I thought I wouldn't be able to get approved to buy a house but they got me approved and I closed on it. They answered any questions that I had and were very timely with their responses. I used my own Real Estate Agent instead of one that VU would have provided and they communicated with each other easily and everything ran smoothly.




I would definitely recommend Veterans United to any of my friends. Thanks again!




I understand that the company may be busy at this time, but I did not feel like a valued customer throughout the process. I feel like I had to jump through a lot of hoops to give you my business when it could have been avoided. On a good note, I really enjoyed the accessibility of the website and how easy the pre-approval was.
Response from Veterans United
Andrew, thank you for taking the time out of your day to share this information. It is our goal to provide expert and reliable communication through a dedicated Loan Specialist. A member of our Client Advocate is available to reach you to help to improve our service for future customers. Thank you for your service and thank you for choosing Veterans United.

Great service! They work for you and treat you like a priority. The digital platform was great and made my COVID virtual experience really easy. Loved the helpful videos available and the ease of reviewing documents at any point. 12/10 experience!!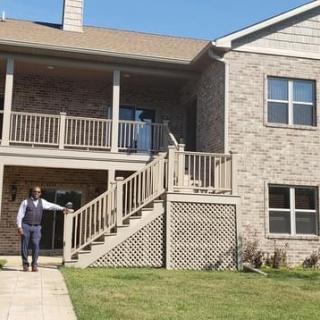 Tiffany Harding our real estate agent was outstanding thanks for making this a smooth process. Still can't believe we are homeowners what a great feeling. Amy Shufelberger and Matt LaTorre from VU made our house buying stress free by letting us know in real time what was needed and explaining the process whenever we had questions. Very knowledgeable group of people that we worked with everyone worked seamlessly together. I am very proud to have served my country and equally proud to have worked with such a great group of people from Veterans United. Thank you all for making my family's American dream come true.

they are fast, easy, and very nice to work with.



I THINK THAT THE WHOLE TEAM IS VERY FRIENDLY AND KNOWABLE. I WANT TO THANK EVERYONE FOR BEING SO NICE.
TOM& KATHY PETERS