Here's how it worked:

$1 was donated to Operation Gratitude for every "like" the posts got by Thanksgiving.
Operation Gratitude will send Care Packages to our Military and Veteran heroes to say "thank you" to all who serve.
Thanks to thousands of grateful Americans like you, the posts received 113,269 "likes." We are humbled by the tremendous support for this campaign. Now, Veterans United will gift $120,000 to Operation Gratitude to help ship 8,000 care packages to deployed troops and Veterans this holiday season!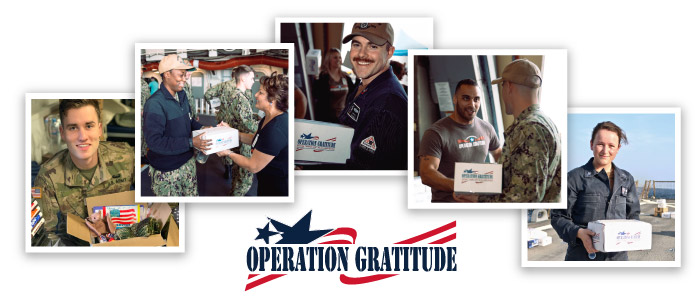 Meet Operation Gratitude
Operation Gratitude is one of the largest nonprofits in the country for hands-on volunteerism in support of Military, Veterans, and First Responders. Since 2003, the organization has delivered more than 2.4 Million Care Packages and has provided opportunities for countless Americans to forge strong bonds with their Military and First Responder heroes through volunteer service projects, acts of gratitude, and meaningful engagements in communities nationwide.
The care packages include donated entertainment, handmade items, personal letters of support, hygiene products, snacks, and more. Each package costs $15 to ship, funded entirely by donations.
Want to Do More?
There are many ways, big and small, to say "thank you" to all who serve through Operation Gratitude. Volunteer, donate, and let your actions speak louder than words. Here are four simple ways to honor our service members both on Veterans Day and throughout the holiday season: